There has been a lot of discussion regarding what will happen to the 2.3 million households presently in forbearance after they no longer qualify for the program. It is assumed that a major foreclosure market could emerge. However, there are four reasons why this will not happen.
Over 50% of borrowers in forbearance already have caught up on payments
Data compiled by the Mortgage Bankers Association (MBA) showed that 48.9% of those who left the program by March 28 made their mortgage payments when they exited.
26.6% made their monthly payments during their forbearance period
14.7% brought past due payments current
7.6% paid off their loan in full
This doesn't mean that the over two million still in the plan will exit exactly the same way. It does, however, give us some insight into the possibilities.
The Banks Don't Want the Houses Back
Lessons from the 2008 crash have been learned by banks and lending institutions. They don't want to manage homes in foreclosure, so they are helping homeowners remain in their homes.
A great example of this is the Federal Housing Finance Agency (FHFA). In 2008, the FHFA offered 208,000 homeowners various Home Retention Action options to debtors who qualified for a workout and wanted to stay in their homes. Delinquent borrowers who could not afford to keep their homes were provided with temporary forbearances, repayment plans, loan modifications, or partial loan deferrals. The FHFA helped over a million homeowners in the past year.
Today, almost all lending institutions are working with their borrowers. The report from the MBA reveals that of those homeowners who have left forbearance,
35.5% have worked out a repayment plan with their lender
26.5% were granted a loan deferral where a borrower does not have to pay the lender interest or principal on a loan for an agreed-to period of time
9% were given a loan modification
There Is No Political Will to Foreclose on These Households
Bloomberg reports that the government appears determined not to let home owners lose their homes. They said:
"Mortgage companies could face penalties if they don't take steps to prevent a deluge of foreclosures that threatens to hit the housing market later this year, a U.S. regulator said. The Consumer Financial Protection Bureau (CFPB) warning is tied to forbearance relief that's allowed millions of borrowers to delay their mortgage payments due to the pandemic…mortgage servicers should start reaching out to affected homeowners now to advise them on ways they can modify their loans."
Here is what the CFPB proposes as a new set of guidelines to ensure that homeowners can retain their homes.
Servicers would generally be forbidden from pursuing foreclosures before December 31, 2021 under the proposed rule's pre-foreclosure review period.1.
It may be possible for servicers to give borrowers with hardships related to COVID-19 more streamlined loan modification options by evaluating incomplete applications submitted by borrowers..
It is proposed that certain required servicer communications be temporarily modified to make sure borrowers receive key information about all their options at the appropriate time..
A final decision is yet to be made, and some do question whether the CFPB has the power to delay foreclosures.
If All Else Fails, Homeowners Will Sell Their Homes Before a Foreclosure
The latest CoreLogic Home Equity Report indicates that the average mortgaged home now has equity of $204,000. Furthermore, 38% of homes are unmortgaged, so amount of equity at the disposal of today's homeowners is considerable.
Just like the banks, homeowners learned a lesson from the housing crash too.
What does that mean to the forbearance situation? According to Black Knight:
"Just one in ten homeowners in forbearance has less than 10% equity in their home, typically the minimum necessary to be able to sell through traditional real estate channels to avoid foreclosure."
So in the end, the rumors that massive foreclosures are going to come on the market are greatly exaggerated.
Contact us today to help you buy or sell your next home in Albuquerque. Looking for the perfect home for sale in Albuquerque? Our easy-to-use home search tool can help you start the process. Join us twice a week on our blog for more real estate advice and great reasons to buy a home in Albuquerque and the surrounding area. Follow us on Facebook for the latest Albuquerque real estate updates.
HOT HOME LISTING OF THE WEEK!
1004 NOVAK Lane NW, Albuquerque, NM 87114 $898,000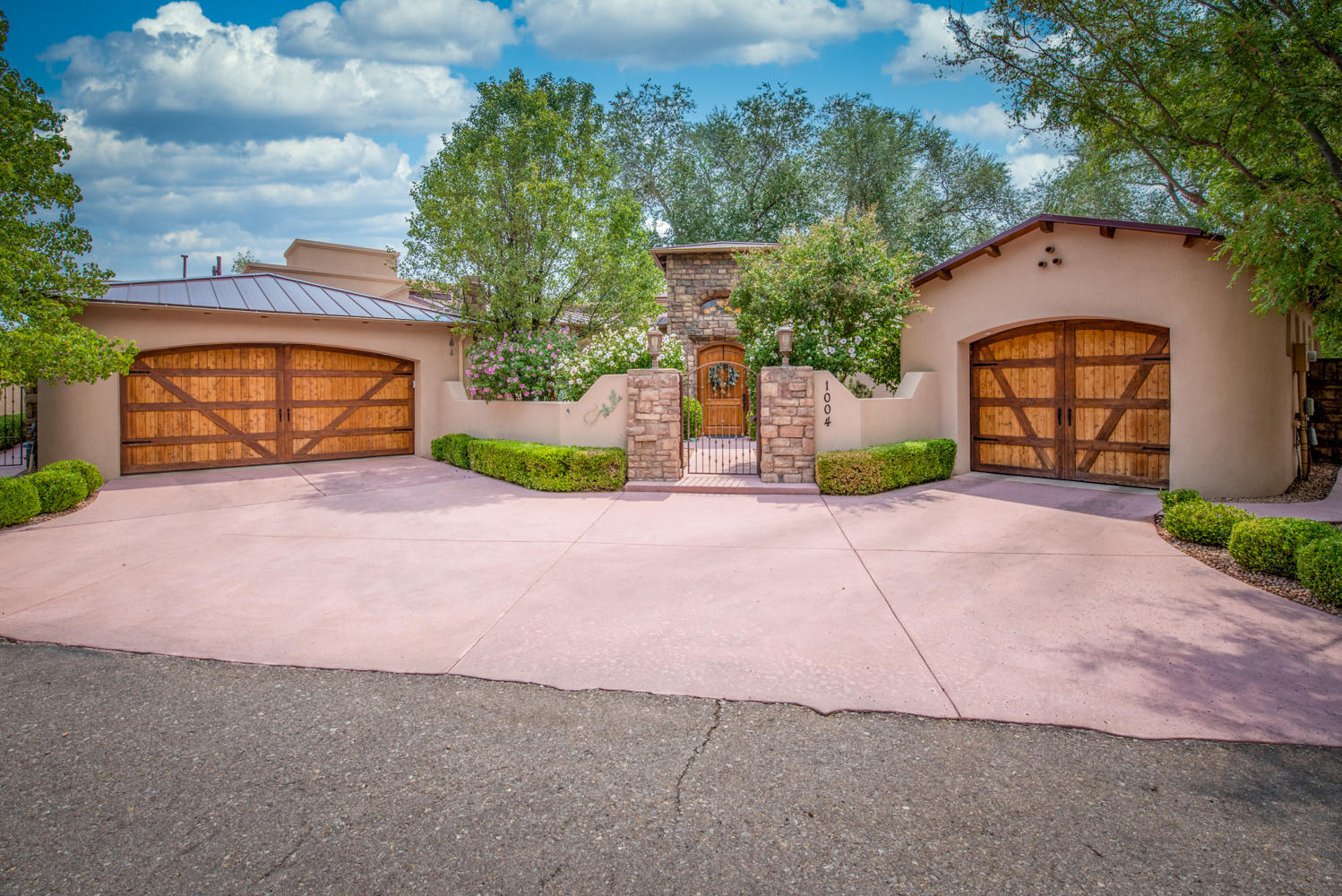 4 Bedrooms / 4 Bathrooms (3 full, 1 half) / 4235 Square Feet
North Valley Renaissance Custom Masterpiece! Situated in a gated community close to Rio Grande/Alameda. Highlights include a well thought out floorplan with both formal & casual living spaces. Exceptional features include wood beam raised ceilings; travertine floors; quality wood doors; wood trimmed windows; custom paint; floor to ceiling fireplace; & more! Well appointed Kitchen w/Wolf & Subzero appliances; Alderwood cabinets; gorgeous granite counters; kitchen island; large walk-in pantry; kitchen nook; & eat at bar. Privately located Master Suite offers portal access, luxurious en suite w/snail shower, jetted tub, ample walk-in closet w/built-ins. Three additional bedrooms-one could be In-law Suite. Large covered portal w/relaxing spa & cozy fireplace. See Feature Page for more details!!
Contact the Sandi Pressley team for additional details!
Get your Morning Inspiration with the Sandi Pressley Team