It's likely that you've come across FSBOs, or for sale by owner, when looking to buy a home in Albuquerque. That means they do not have an agent helping them sell their house. It may seem more cost-effective to work with them directly without an agent.
Buying a house FSBO, or any other property, without an agent can be risky.
Overpaying for the home.
A FSBO home's price is set by the seller. How did they arrive at that price? Real estate agents will set the price of a home based on how much similar homes in the neighborhood have recently sold for. The term "comps" refers to comparable market value. They are able to recognize whether a home is under or overpriced. What kind of experience does the seller have?
Real estate agents will not base the price of the home on emotion either. Homeowners who list their homes for sale on their own often price their homes too high out of emotional connection. If you decide to buy that house without the help of an agent, you may be unaware that the house is overpriced. You just lost any commission savings you were expecting.
You shouldn't put your faith in Zillow either. Using Zillow's Zestimates to determine the price of a home is notoriously inaccurate, and it will not match the criteria used by an experienced agent. With a buyer's agent on your side, you will be less likely to pay too much for a for-sale-by-owner.
Inspection problems.
Buying a home requires a home inspection. You may have a difficult time understanding inspection reports if you are not familiar with them. Every possible issue with a home will be listed by the inspector. There will be some issues that need attention, and others that won't.
An Albuquerque real estate agent can read those reports and help you understand what the seller should repair before you purchase the home. Additionally, your agent will know what types of inspections to order so you know if mold, radon, insects, or other issues need to be assessed. When you purchase a home without knowing all the potential issues, you are asking for trouble.
No knowledge of the neighborhood.
What is your knowledge of all the neighborhoods in Albuquerque? A knowledgeable agent will be familiar with the neighborhoods, schools, property taxes, HOA rules, commutes, and property values. The neighborhood is just as important as the house itself. It's not just a slogan, it's a fact that location, location, location matters.
Laws, regulations, and paperwork.
Is there anything more relaxing than laws and regulations? Not so much. Often, real estate transactions involve laws that need to be understood inside and out in order to avoid future headaches. Before you sign a contract, you need to understand how to read it. The paperwork needs to be filled out correctly and submitted by the deadline. Does that sound exhausting? This is why a Realtor with experience is so valuable when purchasing a home. They take care of all this for you.
If you are considering purchasing a FSBO or any other type of home in Albuquerque, then working with an experienced realtor is a wise decision. Get in touch with Sandi Pressley and her team today to learn how they can help you find the right home for you.
Make sure to join us twice a week on our blog for more real estate advice and great reasons to buy a home in Albuquerque and the surrounding area. Follow us on Facebook for the latest Albuquerque real estate updates. Looking for the perfect home for sale in Albuquerque? Our easy-to-use home search tool can help you start the process. Contact us today to help you buy or sell your next home in Albuquerque.
HOT HOME LISTING OF THE WEEK!
9519 OAKLAND Avenue NE, Albuquerque, NM 87122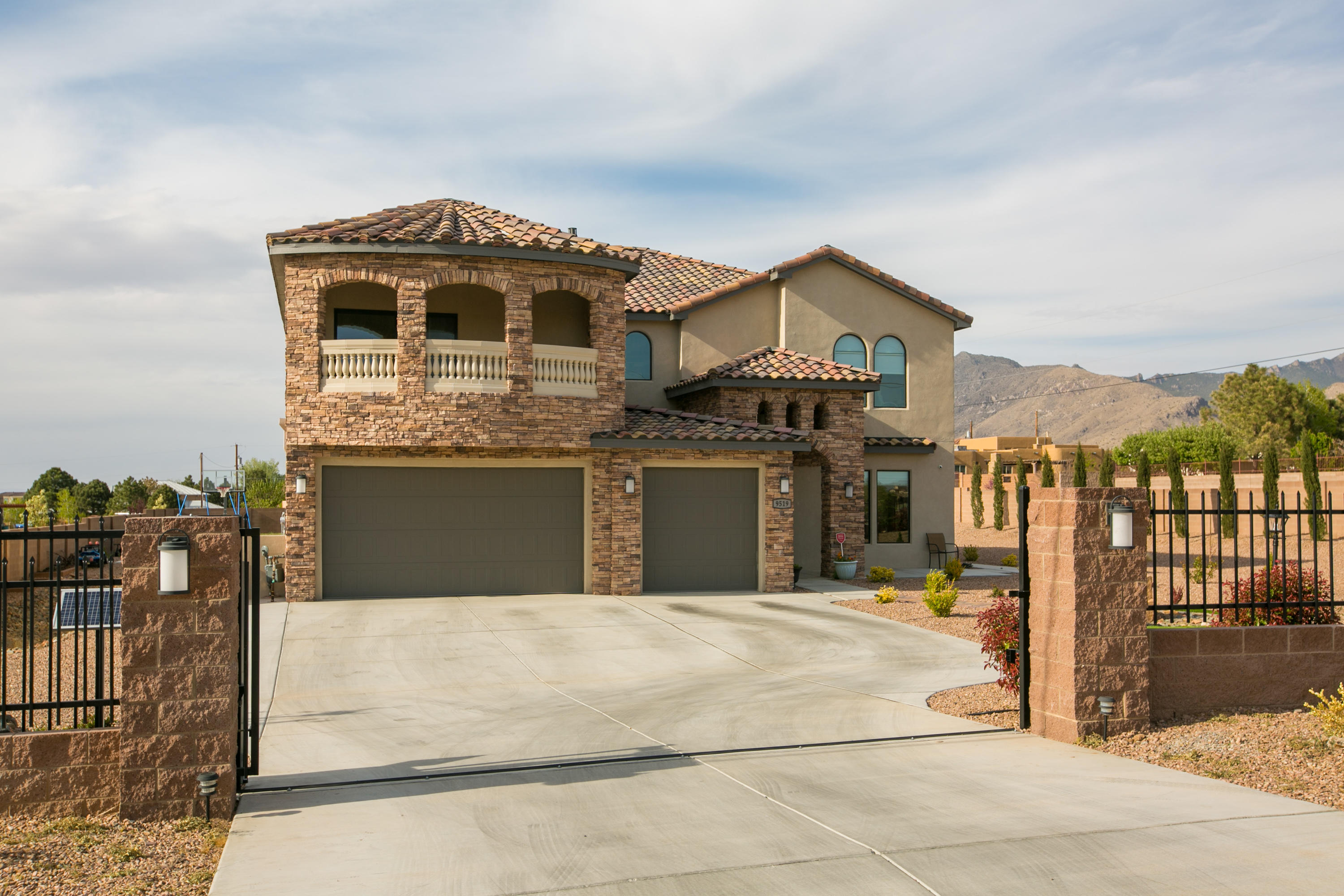 5 Bedrooms / 5 Bathrooms (3 full, 2 half) / 3631 Square Feet
Welcome home to this Custom John Mark home built in 2019 with all the bells and whistles. Nestled into 0.73 acres in this prime location, walk in to soaring ceilings & a magnificent floor-to-ceiling gas fireplace as the centerpiece to this open floorplan with bright, LED lighting. The gourmet kitchen features top-of-the-line Jenn-Air appliances, gorgeous granite countertops & a cleverly concealed oversized pantry. From the living room, slide open the 3 glass doors to enjoy the INCREDIBLE backyard. This property features: a heated pool with electric cover, separate spa/hot tub, outdoor kitchen, gas fire pit with circular seating, basketball court, soccer field, meticulously planned landscaping, an outdoor accessible 3/4 bath, and electric gate entry.
Contact the Sandi Pressley team for additional details!
Get your Morning Inspiration with the Sandi Pressley Team