Waiting is never pleasant when it comes to selling your Albuquerque home. You've had your home on the market for a while, but haven't received many offers. Is something wrong? You may not be able to sell your home for a number of reasons. Fortunately, most of these issues can be fixed.
You Lack Marketing and a Good Agent
There is more to selling a home than simply posting it on the internet. Your home needs to be presented to the widest audience possible. Your home needs photography that makes it stand out. If you want to sell your home quickly, you need an agent who understands the Albuquerque real estate market and has experience and a track record of selling homes.
Your House is Priced Too High
You won't make more money by overpricing your home. The price will only scare away potential buyers, as it won't be within their budget. Additionally, buyers can determine whether your home is worth the price. If you will use an experienced real estate agent, your house will be priced based on the local market.
Your Home is In Serious Need of Repairs
Most home buyers want a turn-key property. The last thing they want to do is undertake major repairs once they have moved in. Have a professional inspect your home to find issues that may be chasing away buyers, then fix those issues. It will help you sell your home faster.
Your Home Isn't Prepared For Showings
First impressions are lasting impressions. If you haven't done it yet, get an expert to set up or make suggestions to switch things up so your house shows better. You might have to move furniture around. But it is entirely worth it. Also make sure your home is tidy and clean. If you have pets, clean up after them. Pay attention to the temperature. If it's winter, make sure it feels warm and inviting. If it's summer, make sure you have the A/C on and working.
Your Location is Anything But Ideal
Fixing this is difficult. Be prepared to wait if the location isn't exactly in demand. The perfect buyer might just take a little longer to find.
It Smells
It's easy to get used to the smell of our own home. Unfortunately, it's hard to detect. Some of the most common odors that throw buyers off include cigarettes, pets, food, and moisture. Do a smell test. Have a friend or neighbor come by to make sure there are no bad odors.
You Aren't Flexible
You need to be flexible with your asking price and when it comes to accepting offers. You also need to be flexible when it comes to making repairs.
Go through the above reasons and be honest with yourself. Determine why your home isn't selling, then find ways to fix the problem. Or at least come to terms with it. Don't make selling your home more of a hassle or process than it has to be.
Make sure to join us twice a week on our blog for more real estate advice and great reasons to buy a home in Albuquerque and the surrounding area. Follow us on Facebook for the latest Albuquerque real estate updates. Looking for the perfect home for sale in Albuquerque? Our easy-to-use home search tool can help you start the process. Contact us today to help you buy or sell your next home in Albuquerque.
HOT HOME LISTING OF THE WEEK!
9519 OAKLAND Avenue NE, Albuquerque, NM 87122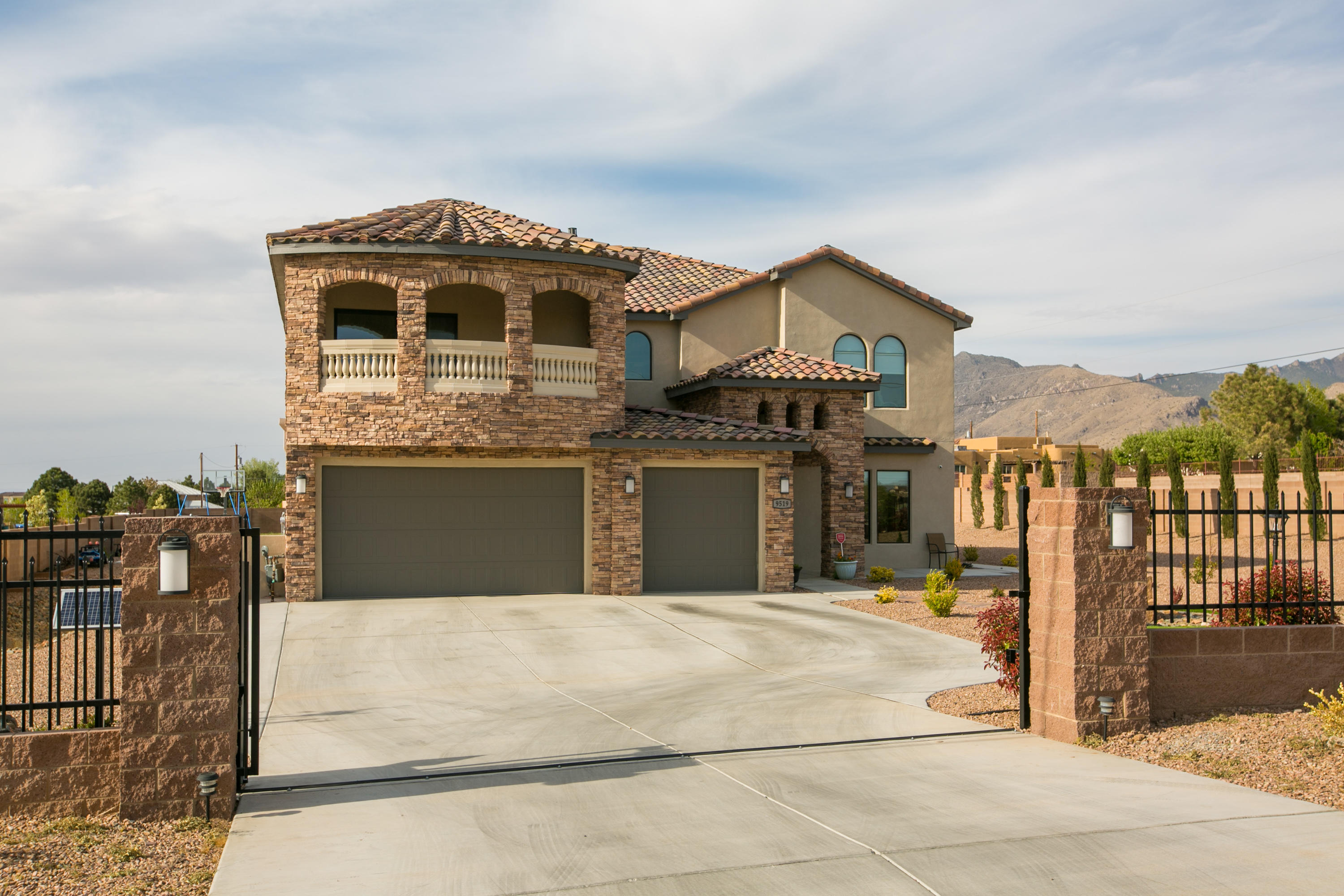 5 Bedrooms / 5 Bathrooms (3 full, 2 half) / 3631 Square Feet
Welcome home to this Custom John Mark home built in 2019 with all the bells and whistles. Nestled into 0.73 acres in this prime location, walk in to soaring ceilings & a magnificent floor-to-ceiling gas fireplace as the centerpiece to this open floorplan with bright, LED lighting. The gourmet kitchen features top-of-the-line Jenn-Air appliances, gorgeous granite countertops & a cleverly concealed oversized pantry. From the living room, slide open the 3 glass doors to enjoy the INCREDIBLE backyard. This property features: a heated pool with electric cover, separate spa/hot tub, outdoor kitchen, gas fire pit with circular seating, basketball court, soccer field, meticulously planned landscaping, an outdoor accessible 3/4 bath, and electric gate entry.
Contact the Sandi Pressley team for additional details!
Get your Morning Inspiration with the Sandi Pressley Team