The following scenario occurs all too often in Albuquerque: a potential buyer is ready to look for a house and has no idea whether they need to get pre-approved or just pre-qualified. Though both possible options are wonderful for different reasons, failing to recognize the differences could be the difference between having your dream home offer accepted or being ignored. The two processes are pretty similar, so it is imperative to understand the difference between them (especially in the current seller's market) before you start your home search.
Pre-Qualify
In order to get pre-qualified, you'll need the following:
Current Income Amount
Current Total Debt
All Assets
How does pre-qualification work? Typically, a bank or credit union offers you an estimate of how much you might be eligible for in terms of a home loan. It is very easy to get pre-qualified if you are interested. You can fill out a quick application or questionnaire on the websites of most banks and credit unions. You will be notified once all of your answers have been submitted and the data has been run. Especially for first-time home buyers, who often have little equity and have no idea of what price range to focus on, this is a wonderful step forward.
It's important to remember that the number you are given is entirely an estimate based on the information that you've provided. There are no documents required, no background checks done in the pre-qualification process. However, there is no harm in getting pre-qualified because it is completely free and doesn't take a hit on your credit score.
Pre-Approve
In order to get pre-approved, you'll need the following:
Employment Status
Proof of Income
Proof of Current Debts
Proof of All Assets
Credit History
Estimated Amount for a Down Payment
How does pre-approval work? In order to get a home loan, the bank will approve you for a specific loan amount. With a pre-approval, you'll know exactly how much you can afford. Pre-approval is also a simple process. You may use the Internet, the telephone, or you can visit your bank or mortgage broker in person to complete this process. Following approval from any of the above, you will receive an official document verifying the amount of funding you have received. Then you can begin looking for a home.
Added bonuses for being pre-approved:
It will make your search so much easier knowing exactly what price range you're in.
More negotiation power when negotiating with the seller.
A faster and easier close.
Is One Better Than the Other?
In a nutshell, yes. A pre-qualification may have its perks, but it is absolutely essential to get a pre-approval before making an offer on a home. Furthermore, many experienced real estate agents will not move forward with looking at properties without seeing your pre-approval. The reason is that anything other than that approval is just an estimate, and the vast majority of sellers and agents aren't going to even consider an offer without preapproval. In the current market, where most of the power lies with the seller, this is especially true. You have a very small chance of getting your offer looked at, much less considered, if your offer is only pre-qualified.
Which Option Best Suits Your Needs?
There are some instances in which only getting pre-qualified is the best option for you.
If you are considering buying a home but aren't yet convinced it's the right time, pre-qualifying is probably your best option. Pre-approvals only last for 90 days and they do take a slight one-time hit on your credit score (don't worry, it's only a couple of points). So, if you're more or less just curious what you could afford, it's probably best to wait on getting pre-approved.
If you are serious about buying a house and are looking to close within a couple of months from starting your search then the answer is very simple: you need to be pre-approved. Again, especially in the current housing market, your offer is as good as nulled without that pre-approval. The market is hot and offers are being accepted within 24 hours of houses hitting the market, so don't get left behind.
Whether you're just looking to get pre-qualified or you're ready to get pre-approved and start making offers, we are ready to assist you every step of the way.
Make sure to join us twice a week on our blog for more real estate advice and great reasons to buy a home in Albuquerque and the surrounding area. Follow us on Facebook for the latest Albuquerque real estate updates. Looking for the perfect home for sale in Albuquerque? Our easy-to-use home search tool can help you start the process. Contact us today to help you buy or sell your next home in Albuquerque.
HOT HOME LISTING OF THE WEEK!
9519 OAKLAND Avenue NE, Albuquerque, NM 87122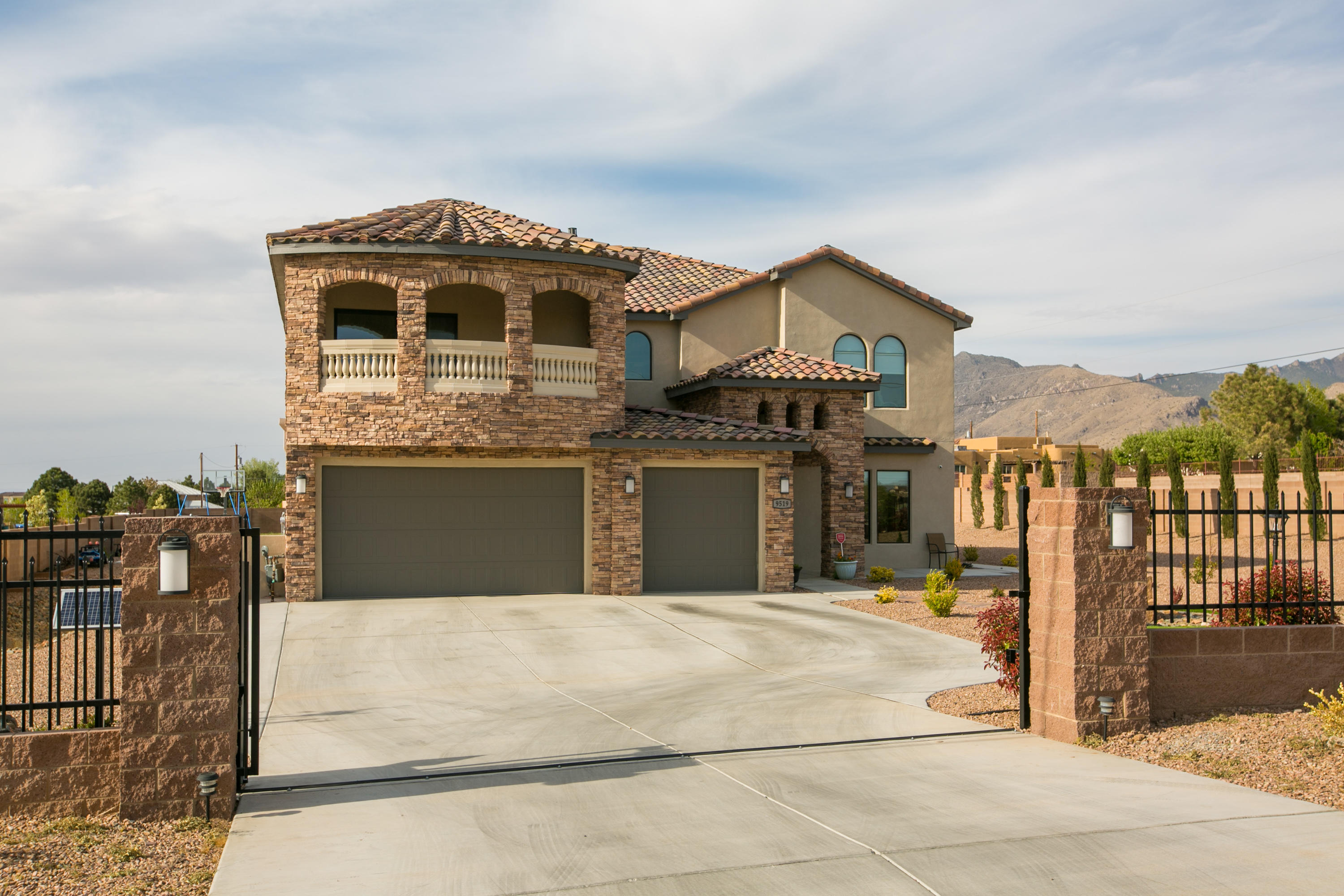 5 Bedrooms / 5 Bathrooms (3 full, 2 half) / 3631 Square Feet
Welcome home to this Custom John Mark home built in 2019 with all the bells and whistles. Nestled into 0.73 acres in this prime location, walk in to soaring ceilings & a magnificent floor-to-ceiling gas fireplace as the centerpiece to this open floorplan with bright, LED lighting. The gourmet kitchen features top-of-the-line Jenn-Air appliances, gorgeous granite countertops & a cleverly concealed oversized pantry. From the living room, slide open the 3 glass doors to enjoy the INCREDIBLE backyard. This property features: a heated pool with electric cover, separate spa/hot tub, outdoor kitchen, gas fire pit with circular seating, basketball court, soccer field, meticulously planned landscaping, an outdoor accessible 3/4 bath, and electric gate entry.
Contact the Sandi Pressley team for additional details!
Get your Morning Inspiration with the Sandi Pressley Team