When was the last time you took a careful look at your crawlspace? If you plan to sell your home in Albuquerque soon, this is one of the areas of your home that should be inspected. Little problems can turn into major repairs if they're not caught early.
Here are a few signs to look for to tell if you crawlspace needs attention:
Moisture
Crawlspaces by nature are dark and moist. This is a great environment for mold.
Mold growing in your crawlspace is never a good thing. It's not only bad for the structure of your home, but the mold spores can get into your home because of the way air currents work.
It's no secret that mold spores are harmful to people, especially those of your family that suffer from asthma or allergies in general, especially children.
Keep an eye out for moisture in your crawlspace, especially after it rains. You can detect it in the air if you have a good nose, you can also touch the ground and the walls looking for wet spots.
Rats, insects, and other pests
Rats and other pests may find your crawl space a great place to live. They may be getting in through a gap underneath the foundation of your home. If left unchecked they can become an infestation down there.
The same goes for spiders, cockroaches, and even raccoons. They are all liable to make your home into their home if left unattended. Keep an eye out for those plagues, as well as signs of their presence, such as animal feces, holes on the ground or walls of the crawlspace, etc.
Wood rot
Rot can end up costing a lot to repair. Rot grows from inside the wood and weakens it as it spreads. If you catch it in time, you can get rid of it with chemical products.
If the rot damage is too extensive, chemicals won't be enough. You may have to replace parts of your home's foundation if you don't catch the rot in time.
There are two types of rot that may affect your crawlspace: wet rot and dry hot. Signs of wet rot include the wood becoming darker, feeling soft or spongy when pressed, and the appearance of cracks in the affected area, as well as localized fungus growth, which may lead to the appearance of a mushroom-looking body.
Dry rot will also cause wood to feel weak and spongy. This tends to be a more destructive variety of rot, but it's also easier to spot due to the growth of the mycelium — a white substance that looks a bit like cotton or wool and clings to the affected wood. If you spot that, or any other sort of fungal growth, get a professional involved.
Make sure to join us twice a week on our blog for more real estate advice and great reasons to buy a home in Albuquerque and the surrounding area. Follow us on Facebook for the latest Albuquerque real estate updates. Looking for the perfect home for sale in Albuquerque? Our easy-to-use home search tool can help you start the process. Contact us today to help you buy or sell your next home in Albuquerque.
HOT HOME LISTING OF THE WEEK!
9519 OAKLAND Avenue NE, Albuquerque, NM 87122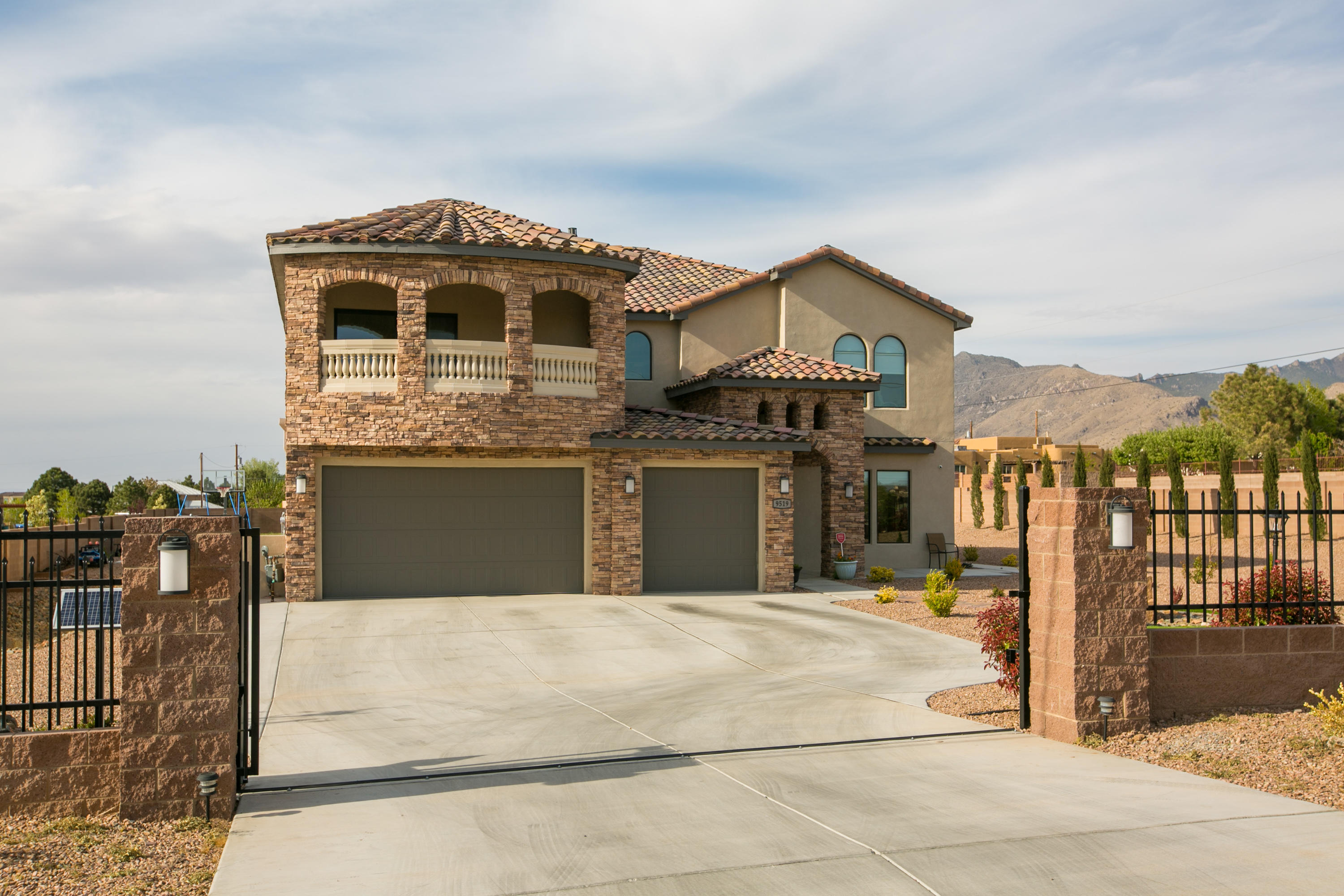 5 Bedrooms / 5 Bathrooms (3 full, 2 half) / 3631 Square Feet
Welcome home to this Custom John Mark home built in 2019 with all the bells and whistles. Nestled into 0.73 acres in this prime location, walk in to soaring ceilings & a magnificent floor-to-ceiling gas fireplace as the centerpiece to this open floorplan with bright, LED lighting. The gourmet kitchen features top-of-the-line Jenn-Air appliances, gorgeous granite countertops & a cleverly concealed oversized pantry. From the living room, slide open the 3 glass doors to enjoy the INCREDIBLE backyard. This property features: a heated pool with electric cover, separate spa/hot tub, outdoor kitchen, gas fire pit with circular seating, basketball court, soccer field, meticulously planned landscaping, an outdoor accessible 3/4 bath, and electric gate entry.
Contact the Sandi Pressley team for additional details!
Get your Morning Inspiration with the Sandi Pressley Team