It's not easy to grow a lush green lawn here in Albuquerque, but it can be done. You just need to make sure you take care of the basics and stay on top of your lawn maintenance. Now that spring has arrived, here are some tasks to take care of to give your yard a head start for the hotter months of summer.
Prevent summer weeds
Some annual weeds, such as crabgrass, grow from seed. You can stop them growing by using a pre-emergence herbicide. A good general rule of thumb for this is to spread the pre-emergence herbicide between mid-February and early March.
Cut the grass
Starting mid-spring, begin cutting your lawn once the grass is about three inches tall. Once you've started cutting your lawn in late spring, cut it no more than one-third of its height. Keep most cool-season grass about 2 inches tall — this helps the grass ward off weeds and survive summer droughts. Keep the grass leaves about one-third of the total leaf length in one mowing.
Take care of thatch
If old dead grass stems build up as thatch on your lawn, the best time to remove it is before the grass really starts growing in the summer. This will allow air and water to reach your grass roots more easily.
Get your mower ready
Bring your mower in for service in early spring to start the lawn-care season off. You'll beat the rush in order to ensure your mower is right on schedule when the time comes to mow your grass. Keep your lawn looking healthy and prevent disease issues with a sharp blade by sharpening it at least once a year.
Prevent crabgrass problems
Crabgrass and other annual weeds sprout each year from seed. You can prevent this lawn pest by timing the application of pre-emergence herbicide as soon as the forsythia blooms drop.
Aerating
If your lawn is not growing well because of compacted soil, spring is the best time to aerate and loosen the soil, allowing grass roots to reach deeper and the soil to absorb moisture better.
Fertilizing
If you feed your lawn once or twice a year, a light application of fertilizer will help you start out strong. Keep it light and select a slow-release or organic fertilizer. Fertilize when your lawn needs mowing for the first time; don't feed it earlier.
Make sure to join us twice a week on our blog for more real estate advice and great reasons to buy a home in Albuquerque and the surrounding area. Follow us on Facebook for the latest Albuquerque real estate updates. Looking for the perfect home for sale in Albuquerque? Our easy-to-use home search tool can help you start the process. Contact us today to help you buy or sell your next home in Albuquerque.
HOT HOME LISTING OF THE WEEK!
803 WARM SANDS Court SE, Albuquerque, NM 87123 $625,000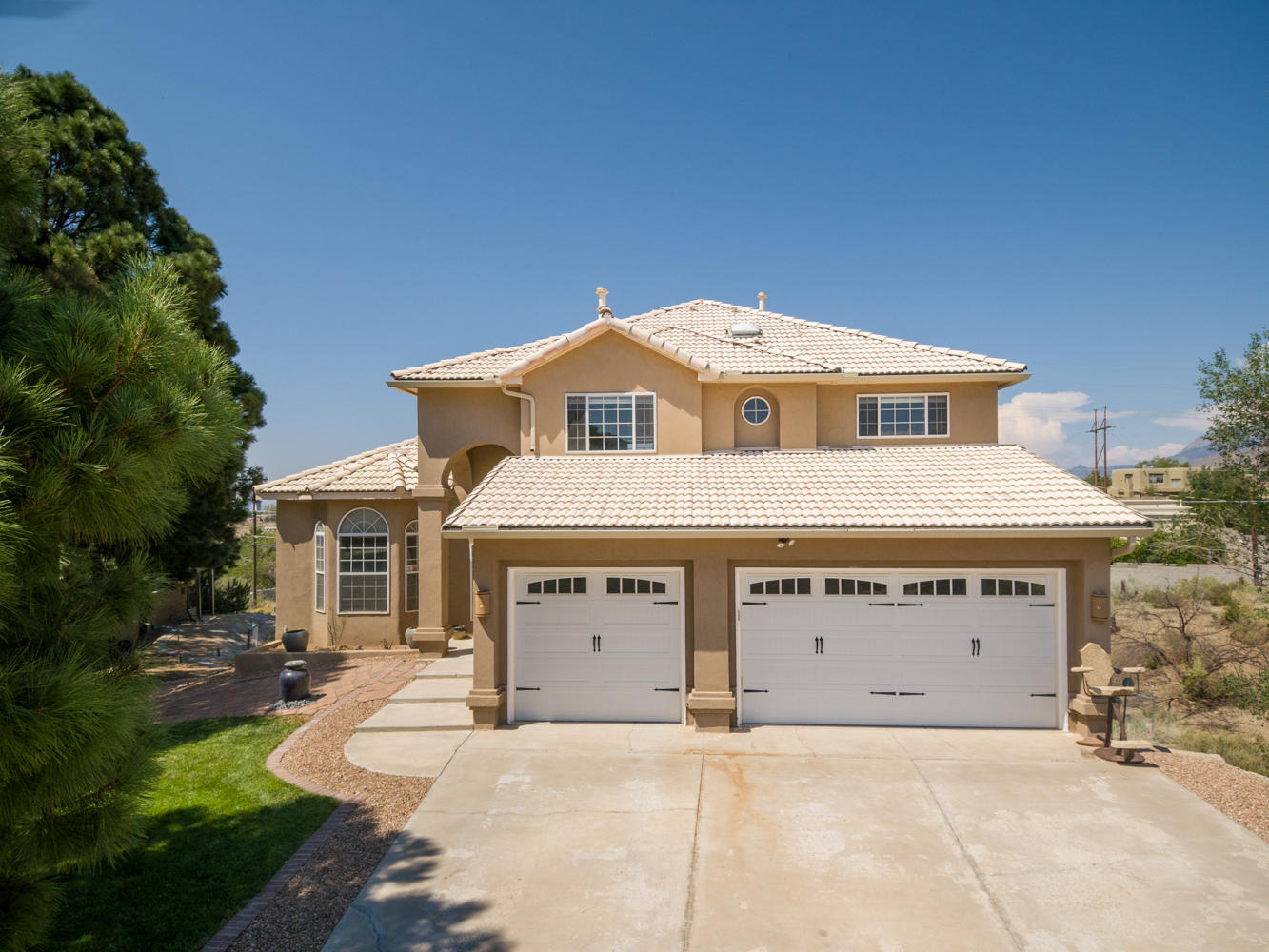 6 Bedrooms / 4 Bathrooms (4 full, 0 half) / 4553 Square Feet
Stunning Custom home (By Guererro)on a cul de sac in 4 Hills Village, upon entering you will notice the hardwood grand staircase. Home features 6 Bedrooms, 4 Baths, with Gourmet Kitchen, stainless appliances, granite counter tops, remodeled bathrooms, an amazing walk out basement (1200 sq ft) with a bedroom bathroom (pool table stays), storage, wet bar and so much more and entertaining areas. Spectacular views from master bedroom Balcony,(there are two other balconies as well), backyard w/rv access. There is new carpet, paint, surround sound, updated lighting, fans, all new hardware on the doors, oversized 3 car garage w new doors/openers. Schedule an appt now. Please note hot tub does not convey!
Contact the Sandi Pressley team for additional details!