To sell your home in Albuquerque, you may just need to add a bit of color.
Keeping color schemes neutral is still good advice for staging a home for sale in Albuquerque. Pale hues make a room appear bigger, feel more spacious and have a calming effect. These colors are unobtrusive, so potential buyers can visualize living in the home.
If your house already has colorful walls or furniture, you may wonder if you can keep some color in your staged home. It is indeed possible. You can add just a pop of color to create the perfect amount of personality and style in your www. Color can actually enhance a space, making it feel designed, allowing it to stick in the memory of prospective buyers. In addition, color can also brighten your listing photos. Don't forget, adding color should come after you've completed the first two steps of home staging, paring down and freshening up. Here is a breakdown of how to strategically add color in each staged room of your home.
Living Room
On a sofa, throw pillows are a fun way to add color. Always choose pillows that complement your sofa color scheme and décor. For example, choose bright colors like blue against white, yellow against beige, or royal blue against yellow. Whether you choose patterned, floral, solid or metallic shades, the essential is to look for a combination that adds visual interest without taking over the space.
Color-coordinating display shelves is another easy and budget-friendly way to add a splash of color to your living room. Try arranging your books so that they are the same color or combination of colors. Your shelf or accent table can be transformed with a stack of brightly colored books in red or blue.
The rule of thumb is to take out any visual distractions. However, if it complements your colorful space and adds just the right amount of personality, you can leave the piece in. In contrast to a sea of bland white homes with nothing memorable about them, a buyer might recall the cool home with its interesting blue velvet ottoman.
Kitchen
A countertop, an open shelf, or a stovetop are great places to add a pop of color here and there in the kitchen. In terms of essentials in the kitchen, you can swap out neutral items like the tea kettle and dish towel for colorful ones.
To add color to a kitchen, you can highlight colorful chairs or bar stools. These options can really liven up a kitchen.
Another great idea of adding temporary color is a simple bowl of fruit on the counter. Choose a single color, such as all green or all red apples. For a personal touch, you might offer the fruit to your visitors during your open house or showing.
Bedrooms
Your bedroom should be serene, with calm bedding and minimal accessories, evoking the comfort of a hotel.
Although you might want to stick to a hotel-like aesthetic, the bedroom can still feature some color. The bed wall is the ideal place to feature a different hue. Choose calm or classic shades that will pair well with your neutral bedding. White or ivory bedding looks sophisticated against a navy wall. Alternatively, aqua or pale blue painted walls put a new spin on a drab or dark space, making it more soothing and inviting. Add a mirror to the wall to create an elegant home retreat.
Bathrooms
To any potential buyer, your bathroom should read fresh and clean. Crisp white towels and a sparkling shower or tub do wonders in improving an outdated or worn out bathroom. But, perhaps most surprising, a little color on the walls makes a big difference as well.
After you have updated your bathroom with new hardware and new glaze on the tub, try painting one or more walls in a classic or fresh color. This can add a bit more sophistication to the space while covering up aging walls and distracting the eye from other outdated features.
All it takes to freshen up your home to sell in Albuquerque is just a splash of color and a bit of imagination.
Contact us today to help you buy or sell your next home in Albuquerque. Looking for the perfect home for sale in Albuquerque? Our easy-to-use home search tool can help you start the process. Join us twice a week on our blog for more real estate advice and great reasons to buy a home in Albuquerque and the surrounding area. Follow us on Facebook for the latest Albuquerque real estate updates.
HOT HOME LISTING OF THE WEEK!
1004 NOVAK Lane NW, Albuquerque, NM 87114 $898,000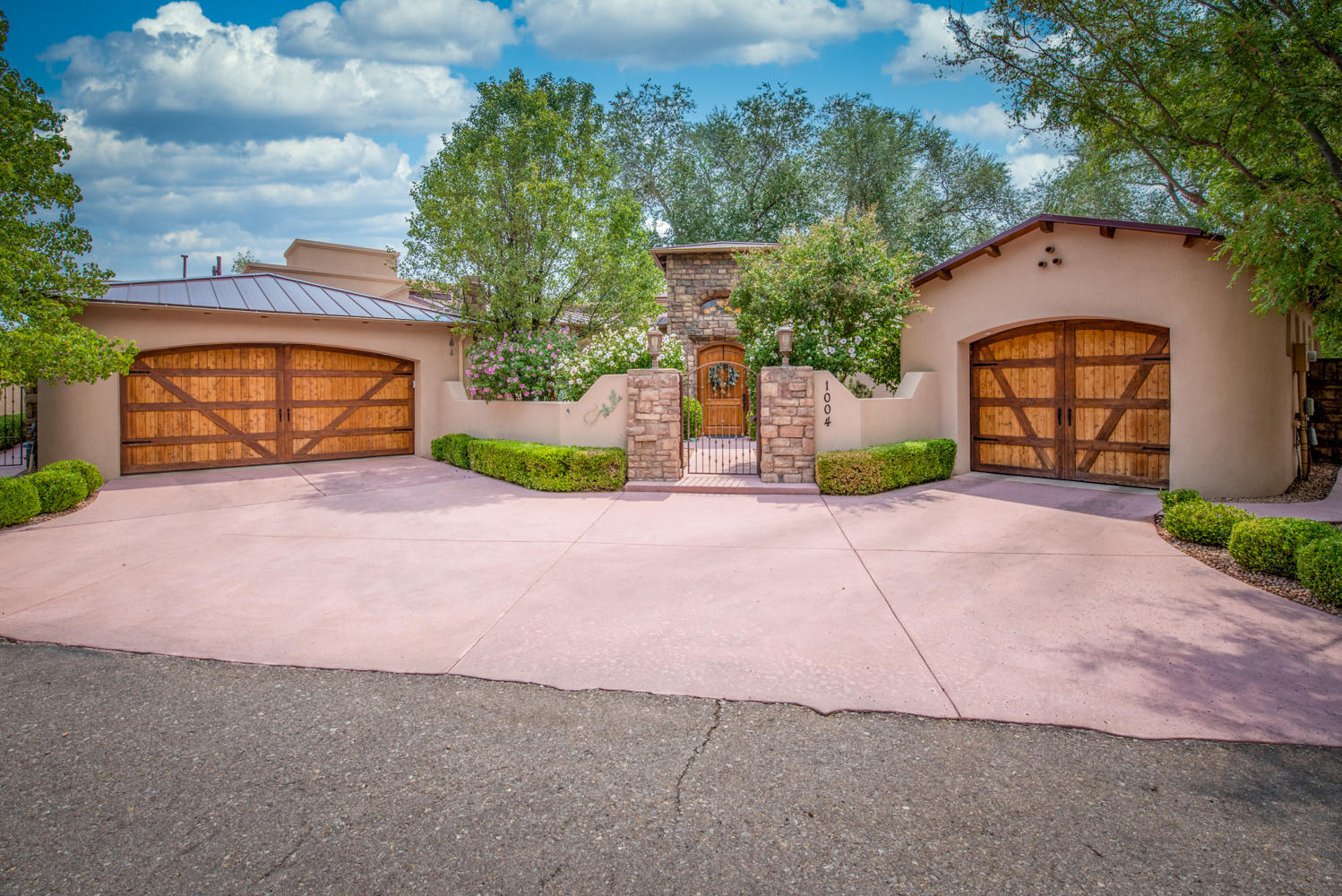 4 Bedrooms / 4 Bathrooms (3 full, 1 half) / 4235 Square Feet
North Valley Renaissance Custom Masterpiece! Situated in a gated community close to Rio Grande/Alameda. Highlights include a well thought out floorplan with both formal & casual living spaces. Exceptional features include wood beam raised ceilings; travertine floors; quality wood doors; wood trimmed windows; custom paint; floor to ceiling fireplace; & more! Well appointed Kitchen w/Wolf & Subzero appliances; Alderwood cabinets; gorgeous granite counters; kitchen island; large walk-in pantry; kitchen nook; & eat at bar. Privately located Master Suite offers portal access, luxurious en suite w/snail shower, jetted tub, ample walk-in closet w/built-ins. Three additional bedrooms-one could be In-law Suite. Large covered portal w/relaxing spa & cozy fireplace. See Feature Page for more details!!
Contact the Sandi Pressley team for additional details!
Get your Morning Inspiration with the Sandi Pressley Team