Are you ready to buy your first home in Albuquerque? If so, are you ready for closing costs? The closing costs of a real estate purchase can be confusing. Not all buyers understand what's included in closing costs, and that some of the fees are not set in stone. Does that mean there are ways to save on your closing costs? Yes!
Closing costs cover items beyond the price of the home you purchase, such as fees for an attorney, a title search, title insurance, taxes, lender costs and some upfront housing expenses such as homeowners insurance. These costs can range from 2–6% of the total cost of your loan. So, on a $250,000 loan, that's $5,000–$15,000.
Here are a few ways you can cut back on closing costs when you buy a home in Albuquerque.
Shop around
Depending on the lender, there are a number of items that can vary in cost on a loan, so it's wise to shop around. Keep in mind that just because a lender offers a lower rate, it doesn't mean the closing costs are also low.
Compare your loan estimates
Lenders are required to provide you with an itemized loan estimate within three business days from the date you apply for a mortgage. So now is the time to compare and contrast your estimates.
Know what you can negotiate
The loan estimate has a section called "services you can shop for". It includes the pest inspection, survey, and title fees, like title search, insurance binder, and settlement agent. These are services you can find on your own or use what the lender provides. If you shop around, you might be able to find something cheaper.
Then there are the lender fees. These are fees charged by banks and other financial institutions for processing and funding a loan. They can include application fees, attorney fees, recording fees, underwriting fees and more. While you may not be able to eliminate these fees, you may be able to negotiate with the lender to lower them.
Ask for the seller to pay your closing costs
There is nothing set in stone that you as a buyer have to pay the closing costs. Sometimes the seller can pay some of those costs. Some loans also let you include some or all of the costs in the mortgage payments. This will raise the payment somewhat, but you won't have to come up with it up front.
Other things to look out for
Certain type of loans will have separate costs involved like an upfront mortgage insurance premium of 1.75% for FHA loans or a VA funding fee as high as 3.6%. These are not negotiable fees, but they may help you determine which loan is right for you and how much of a down payment you want to come up with. Remember that, for FHA and most conventional loans, you will also pay a monthly mortgage insurance premium.
In the end, you cold save thousands on closing costs by examining your options and doing a little preparation before buying a home in Albuquerque.
Make sure to join us twice a week on our blog for more real estate advice and great reasons to buy a home in Albuquerque and the surrounding area. Follow us on Facebook for the latest Albuquerque real estate updates. Looking for the perfect home for sale in Albuquerque? Our easy-to-use home search tool can help you start the process. Contact us today to help you buy or sell your next home in Albuquerque.
HOT HOME LISTING OF THE WEEK!
803 WARM SANDS Court SE, Albuquerque, NM 87123  $660,000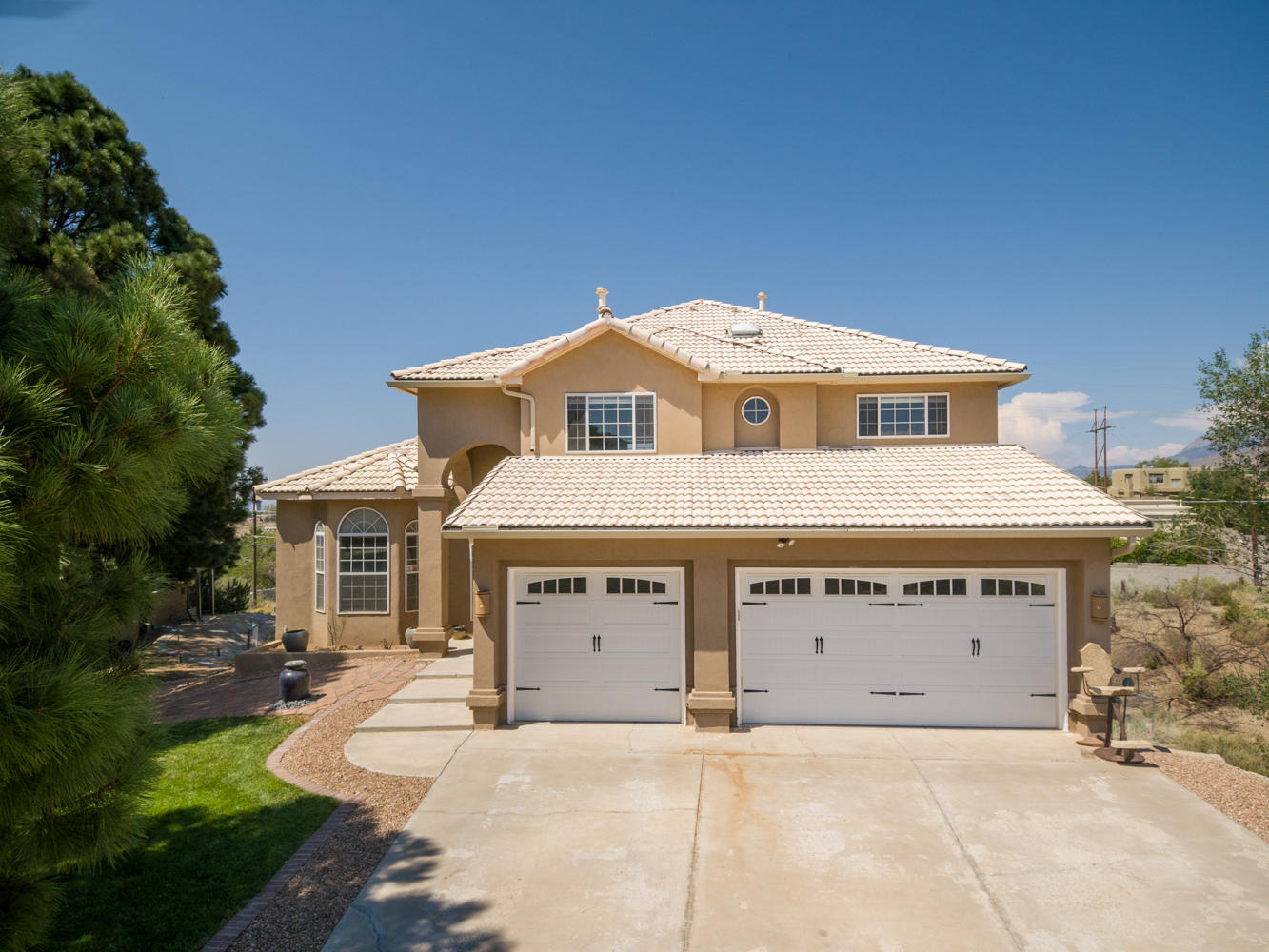 6 Bedrooms / 4 Bathrooms (4 full, 0 half) / 4553 Square Feet
Stunning Custom home (By Guererro)on a cul de sac in 4 Hills Village, upon entering you will notice the hardwood grand staircase. Home features 6 Bedrooms, 4 Baths, with Gourmet Kitchen, stainless appliances, granite counter tops, remodeled bathrooms, an amazing walk out basement (1200 sq ft) with a bedroom bathroom (pool table stays), storage, wet bar and so much more and entertaining areas. Spectacular views from master bedroom Balcony,(there are two other balconies as well), backyard w/rv access. There is new carpet, paint, surround sound, updated lighting, fans, all new hardware on the doors, oversized 3 car garage w new doors/openers. Schedule an appt now. Please note hot tub does not convey!
Contact the Sandi Pressley team for additional details! 
Get your Morning Inspiration with the Sandi Pressley Team