Summer may be a few months away, but there's no reason you cant start now to make sure your home can stay cooler with less strain on your AC. Whether or not you have AC in your home, if you take these steps below now, you can enjoy your summer in Albuquerque in a cooler home. And you will save money on energy costs.
Here's what you can start doing now to get your home ready for the heat:
Install shutters:
In addition to reducing heat gain and loss, interior and exterior shutters also protect against bad weather. Shutters with adjustable slats let you control how much sunlight comes into the room.
Apply high-reflectivity window film:
In the summer, energy-saving window films on east- and west-facing windows will keep you cool; in the winter, they will let warm sun through. Mirror-like films are more effective than colored transparent films.
Add awnings:
Install them on windows facing south and west to decrease solar heat gain by up to 77%, according to the U.S. Department of Energy. Make your own by tacking up sheets outside your windows and draping the ends over a railing or lawn chair.
Whole house fans:
A whole-house fan ($1,000 to $1,600, including installation) exhausts hot indoor air through roof vents. Your windows should be open when you use a whole-house fan.
Then when when the weather in Albuquerque warms up, remember to:
Close the drapes:
Line them with light-colored fabrics and close them during the heat of the day. Let them pillow onto the floor to keep air out.
Open Those Windows:
Be sure to open windows when the outside temperature is lower than the inside. Cool air helps lower the temps of everything – walls, floors, furniture – that will absorb heat as temps rise, helping inside air say cooler longer.
To create cross-ventilation, open windows on opposite sides of the house. Good ventilation helps reduce VOCs and prevents mold.
Portable fans:
At night, place fans in open windows to move cool air. In the day, put fans where you feel their cooling breezes (moving air evaporates perspiration and lowers your body temperature). To get extra cool, place glasses or bowls of ice water in front of fans, which will chill the moving air.
Ceiling fans:
For maximum cooling effect, make sure ceiling fans spin in the direction that pushes air down, rather than sucks it up. Be sure to turn off fans when you're not in the room, because fan motors give off heat, too.
Power Down Appliances:
You'll save money and reduce heat output by turning off appliances you're not using, particularly your computer and television. Powering down multiple appliances is easier if you connect them to the same power strip.
Don't use heat and steam-generating appliances, such as ranges, ovens, washers, dryers, during the hottest part of the day.
With these tips in play, you'll be ready to tackle the summer heat in Albuquerque this summer.
Make sure to join us twice a week on our blog for more real estate advice and great reasons to buy a home in Albuquerque and the surrounding area. Follow us on Facebook for the latest Albuquerque real estate updates. Looking for the perfect home for sale in Albuquerque? Our easy-to-use home search tool can help you start the process. Contact us today to help you buy or sell your next home in Albuquerque.
HOT HOME LISTING OF THE WEEK!
5916 KATHRYN Avenue SE, Albuquerque, NM 87108  $239,000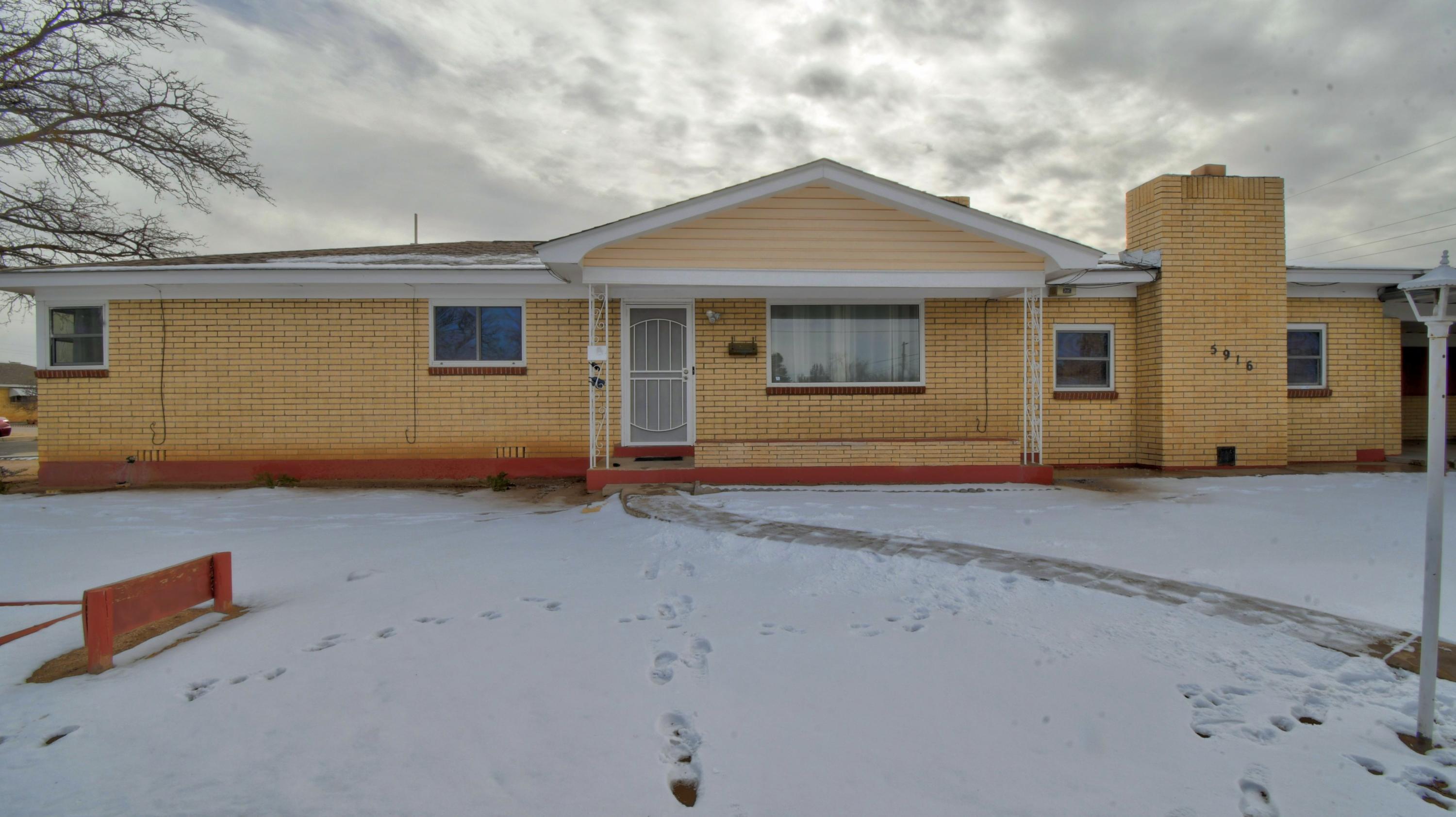 3 Bedrooms / 2 Bathrooms (1 full, 1 half) / 1947 Square Feet
WOW! Beautiful remodel with so many updates including ROOF, ELECTRICAL, FURNACE, EVAP COOLER, WATER HEATER, BATHS, INTERIOR PAINT, CARPET, REFINSHED WOOD FLOORS, FRONT DOOR & STORM DOOR! TWO large living areas! Kitchen features LG gas stove with double oven & Quartz countertops! Open living room features wood floors, fireplace, recessed lighting and barn door to family room. HUGE family room features wood ceiling, wood stove, extra flex room/office and separate laundry room. Huge lot with BACKYARD ACCESS & NEW GATE! Close to UNM, CNM, UNM Hospital, Nob Hill!
Contact the Sandi Pressley team for additional details! 
Get your Morning Inspiration with the Sandi Pressley Team