You may feel that moving into a smaller home in Albuquerque is the right move for a number of reasons.
One good reason is if you are now an empty nester. Downsizing is an option even for families with children to save money on their mortgage and have less maintenance and upkeep.
In addition to having less time to enjoy life, a house that is larger than you need takes up a lot of your free time.
Downsizing to a smaller home can help you declutter and save on energy costs.
Living in a smaller home forces you to evaluate your priorities and get rid of unnecessary items.
It can be overwhelming to declutter and prepare for moving, but these tips will help you make the process less stressful.
Be Strategic
While planning to downsize, you'll likely start with the biggest items.
Avoid wasting time and energy guessing what will work and what won't with furniture and large items.
Rather, you should create a floor plan of your new house, and then you can map out a grid of your furnishings to figure out what will fit where.
This can be done very easily using apps.
Measuring first will make you more confident about what you keep and throw away.
There may be rooms in your current home that you will not have at all in your new home, so get rid of everything from those rooms if you can. Suppose you don't plan on having a guestroom, start eliminating the items from your current guestroom first.
Take Inventory
It's inevitable that you'll have to get rid of things when you move to a smaller home. Getting rid of clutter and simplifying your living space are two benefits of downsizing.
Start by comparing what you already have with what you need.
Starting with the things you're sure you'd like to throw away, as well as duplicates, you can begin the process of weeding out.
Start Small
Start small with a downsizing plan. Start with the easiest parts of your home first and work your way up.
Start with your laundry room or a small closet, for example. You shouldn't start with your garage or basement first, as those projects can be the most challenging.
Start Clearing Things Out
As soon as you have an idea of how much space you have in your new home and your belongings, you can begin the process of getting rid of things.
Make four piles. Make sure that there isn't a maybe pile.
Giveaways will be the first pile. You will give these things to family and friends, but don't save too many things in this pile. Some of the things you plan to give to loved ones might not be as useful or valuable as you think.
Donations are next on the list. Don't donate anything that's in poor condition as it's likely not to be accepted.
The third pile can contain more valuable items you intend to sell.
The fourth pile goes to the dump.
Find Help
If possible, you should find someone to assist you that doesn't have any emotional attachment to the things you are trying to accomplish. You have to take the emotional aspect out of downsizing, and a third party can help you with this.
It may help to have someone assist you if you are struggling to get rid of things. In that case, resist the urge to micromanage what they donate or throw away.
Lastly, try to make the downsizing process as fast as possible. Do not give yourself too much time to think about things because you might find some reason to keep items that you really shouldn't.
You can have many emotions when you downsize, but create a plan and stick to it. Changing can be difficult, but it can also bring lovely benefits for those who accept it, so focus on that rather than on giving up something.
Make sure to join us twice a week on our blog for more real estate advice and great reasons to buy a home in Albuquerque and the surrounding area. Follow us on Facebook for the latest Albuquerque real estate updates. Looking for the perfect home for sale in Albuquerque? Our easy-to-use home search tool can help you start the process. Contact us today to help you buy or sell your next home in Albuquerque.
HOT HOME LISTING OF THE WEEK!
9519 OAKLAND Avenue NE, Albuquerque, NM 87122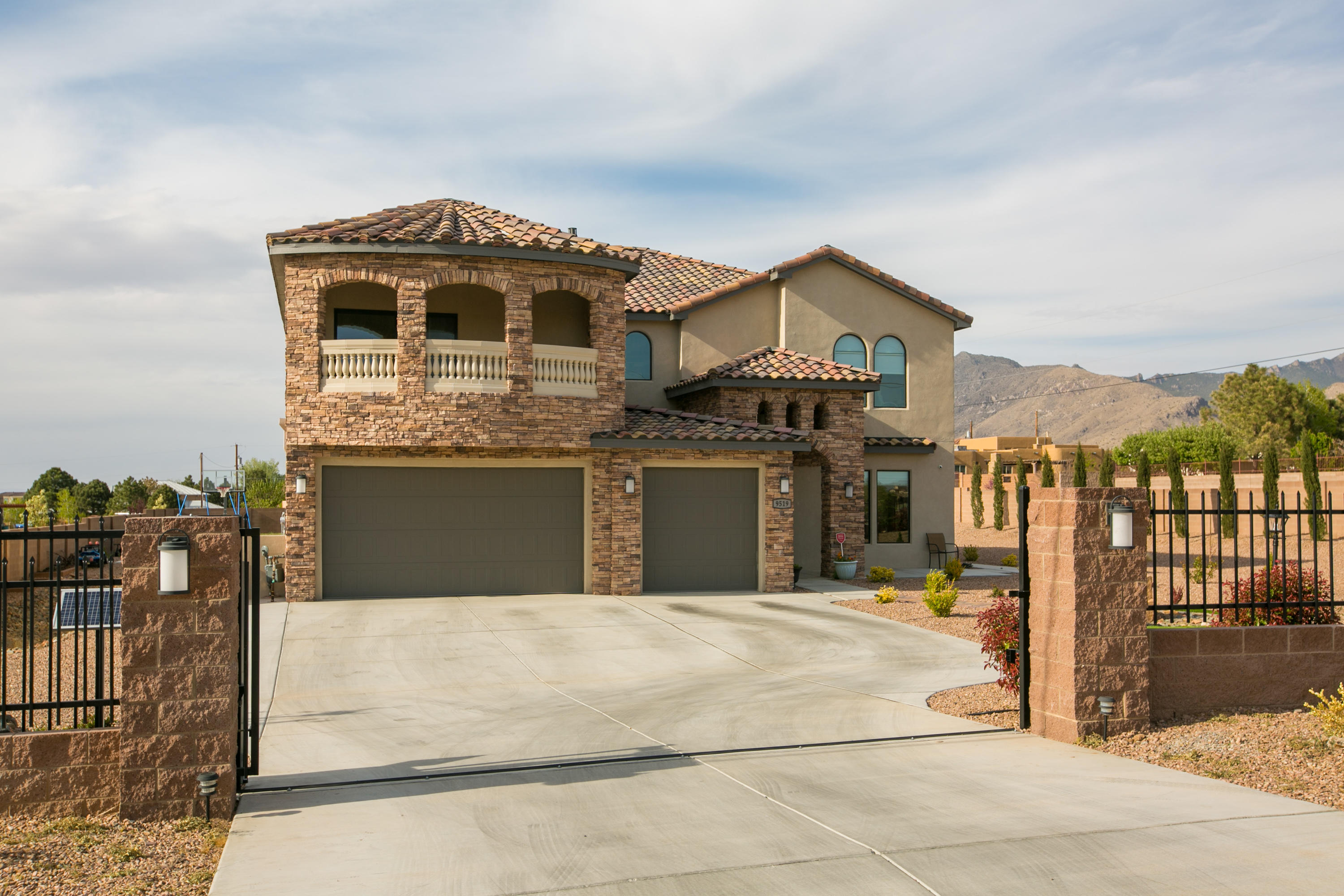 5 Bedrooms / 5 Bathrooms (3 full, 2 half) / 3631 Square Feet
Welcome home to this Custom John Mark home built in 2019 with all the bells and whistles. Nestled into 0.73 acres in this prime location, walk in to soaring ceilings & a magnificent floor-to-ceiling gas fireplace as the centerpiece to this open floorplan with bright, LED lighting. The gourmet kitchen features top-of-the-line Jenn-Air appliances, gorgeous granite countertops & a cleverly concealed oversized pantry. From the living room, slide open the 3 glass doors to enjoy the INCREDIBLE backyard. This property features: a heated pool with electric cover, separate spa/hot tub, outdoor kitchen, gas fire pit with circular seating, basketball court, soccer field, meticulously planned landscaping, an outdoor accessible 3/4 bath, and electric gate entry.
Contact the Sandi Pressley team for additional details!
Get your Morning Inspiration with the Sandi Pressley Team