Trying to make life at home more simple and cleaner in Albuquerque? Creating a minimalist home is a great way to achieve this goal. It will simplify your life, but it will also make it easier for you to sell your home if you ever decide to do so.
Here are a few tips to help you create a clutter-free living space for the New Year:
Creative Storage
When it comes to controlling clutter, the way you store your possessions can make a big difference.
A simple solution could be to buy and assemble sliding drawers that utilize the wasted space under your bed. Getting new cabinets installed in your kitchen is also an option that you can discuss with a contractor.
Catch-All Shelving for Common Spaces
One of the biggest problems faced by most home owners is a lack of shelf space. Adding catch-all shelves for decorative things, like photos and books, can improve the aesthetics of your living room. Additionally, shelves will keep drawers from getting cluttered. Just make sure your shelves aren't cluttered in the process.
Remodel the Kitchen with an Island
You will be able to reduce clutter in your home with a kitchen island. Cookware can be stored in a minimalist kitchen island and guests can eat at a central location while food is prepared.
Decorate with White
When it comes to minimalist design, there is nothing like white and neutral colors, which create the illusion of spaciousness. Throw rugs and white sheets will help you achieve this look. The decor of your entire home can also be revamped with a white or neutral flair.
Eliminate the Clutter by Donating
Every year or so you should go through your old clothes and other items you may not be using any more and donate them or sell them online.
Here are a few ways to get started decluttering:
• Hang up clothes in your closet with the hangers facing out. As you go through your wardrobe in the weeks ahead, the items with the hooks still facing outward aren't getting much love and might be a perfect item for donation.
• Look for multiples of kitchen items. Having more than you use just takes up space. Collect unused or extra kitchen items and donate them to a local charity.
Making your home a minimalist masterpiece may take some time, but it will be worth it in the end. Not only will doing so improve your life now, but help you sell your home when it comes time.
Make sure to join us twice a week on our blog for more real estate advice and great reasons to buy a home in Albuquerque and the surrounding area. Follow us on Facebook for the latest Albuquerque real estate updates. Looking for the perfect home for sale in Albuquerque? Our easy-to-use home search tool can help you start the process. Contact us today to help you buy or sell your next home in Albuquerque.
HOT HOME LISTING OF THE WEEK!
2625 HALCON Place SW, Albuquerque, NM 87105 $400,000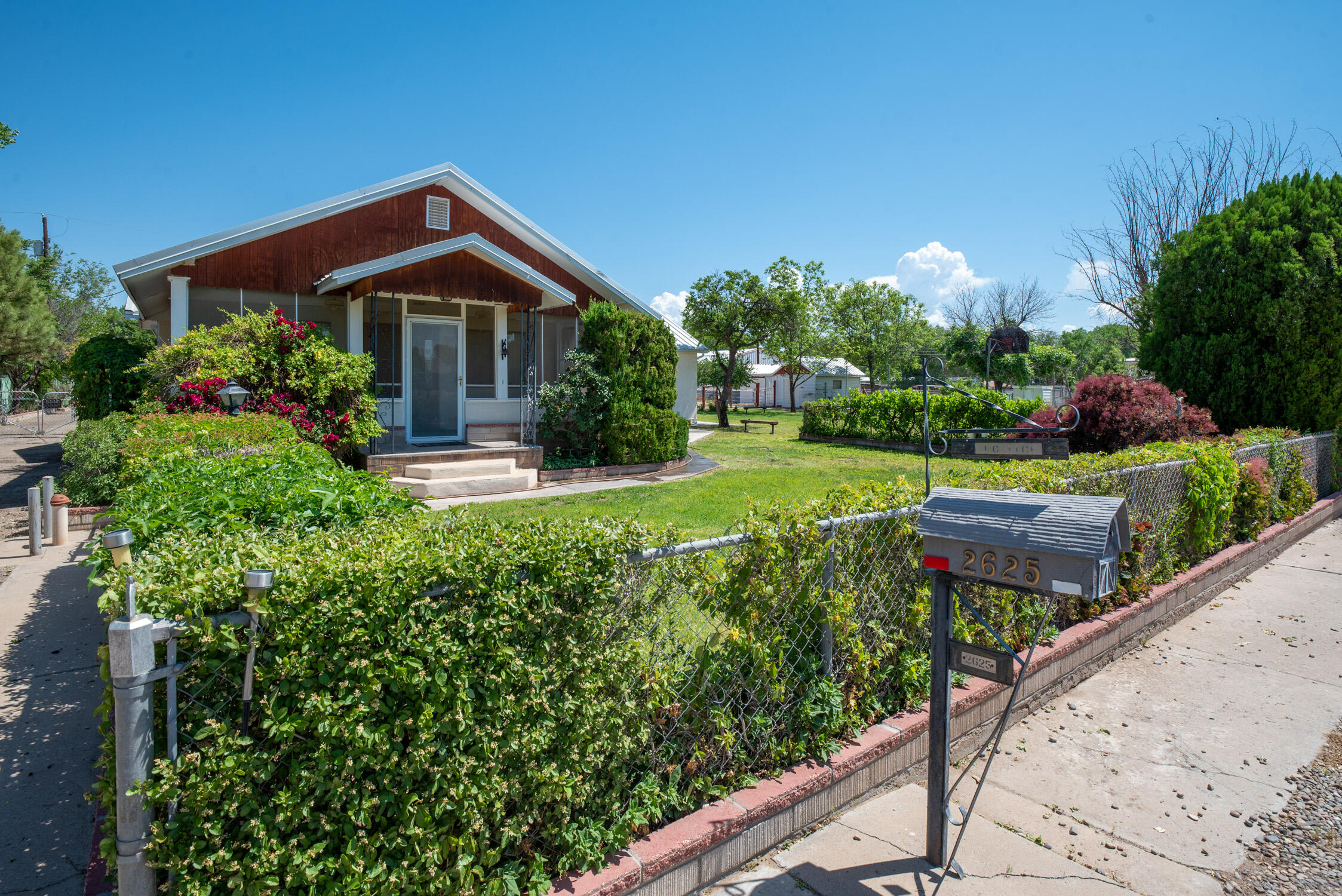 3 Bedrooms / 3 Bathrooms (2 full, 1 half) / 2797 Square Feet
Country living in the South Valley at its best! Covered sun porch & front entry with rose bushes! BACKYARD ACCESS with electric gate. Metal Roof! 3BDR/3BATH featuring a beautiful ADDITION in 2010 for kitchen, sitting room & master suite! Oversized kitchen features beautiful cabinetry, granite countertops, huge pantry & tile flooring! Master suite features his/her vanities, large walk in closet, jetted tub, sep shower, skylights, gas fireplace! Detached 2Car garage with pit, crane, sink & storage; horse barn & shop w/electricity & chicken coop! Gorgeous yard to entertain family & friends! Fruit trees, grapes, grass, shrubs & covered patio!
Contact the Sandi Pressley team for additional details!
Get your Morning Inspiration with the Sandi Pressley Team