As you no doubt already are aware, now is a great time for home sellers in Albuquerque. Home sellers definitely have an advantage, given the hot market. As such, you're definitely going to sell your home fast. But you still don't want to rest on your laurels. You want to make sure you get the highest sale price possible. To do that, you need to make your home shine.
Here are 4 tips to help you get the most from your home sale.
1. Make Buyers Feel at Home
You can accomplish this by taking the time to declutter. Pack away any sentimental items such as pictures, awards, and medals. The cleaner and more neutral the space, the better it is for a buyer to picture themselves living there. Not only will your house potentially attract the attention of more buyers and likely sell quickly, but it can increase the value of your home by up to 10%.
As Jessica Lautz, Vice President of Demographics and Behavior Insights for NAR, says:
"Staging a home helps consumers see the full potential of a given space or property…It features the home in its best light and helps would-be buyers envision its various possibilities."
2. Keep It Clean
Additionally, keeping your house neat and clean is crucial. Make sure to put away any toys, make the beds, and wash the dishes before a buyer arrives. This is one more thing you can do to reduce the number of items that can distract a buyer from your home's appeal.
In addition, make sure your home smells fresh and clean as well. Potential buyers will remember the smell of your property, and the kitchen is the most important room of your home to focus on if you want to attract more buyers.
3. Give Buyers Access
It is less likely that buyers will make an offer on your home if they cannot schedule a visit easily. If your house is open at any time, that gives many prospective buyers more options to get in the door.
It's critical for agents and home sellers to collaborate on safety measures and digital practices to strengthen the visibility and access to your listings. This keeps everyone involved in the process safe.
4. Price It Right
In a sellers' market, it's essential to set the right price for your house to maximize selling potential. An overpriced house actually makes it harder to sell. The goal is to entice competing buyers and take advantage of bidding wars to drive the final sales price up.
Today's market allows you to sell your home on your terms, in the least amount of time, and for the best price. Talk to the Sandi Pressley Team today to determine how to maximize the sale of your home this year.
Make sure to join us twice a week on our blog for more real estate advice and great reasons to buy a home in Albuquerque and the surrounding area. Follow us on Facebook for the latest Albuquerque real estate updates. Looking for the perfect home for sale in Albuquerque? Our easy-to-use home search tool can help you start the process. Contact us today to help you buy or sell your next home in Albuquerque.
HOT HOME LISTING OF THE WEEK!
9519 OAKLAND Avenue NE, Albuquerque, NM 87122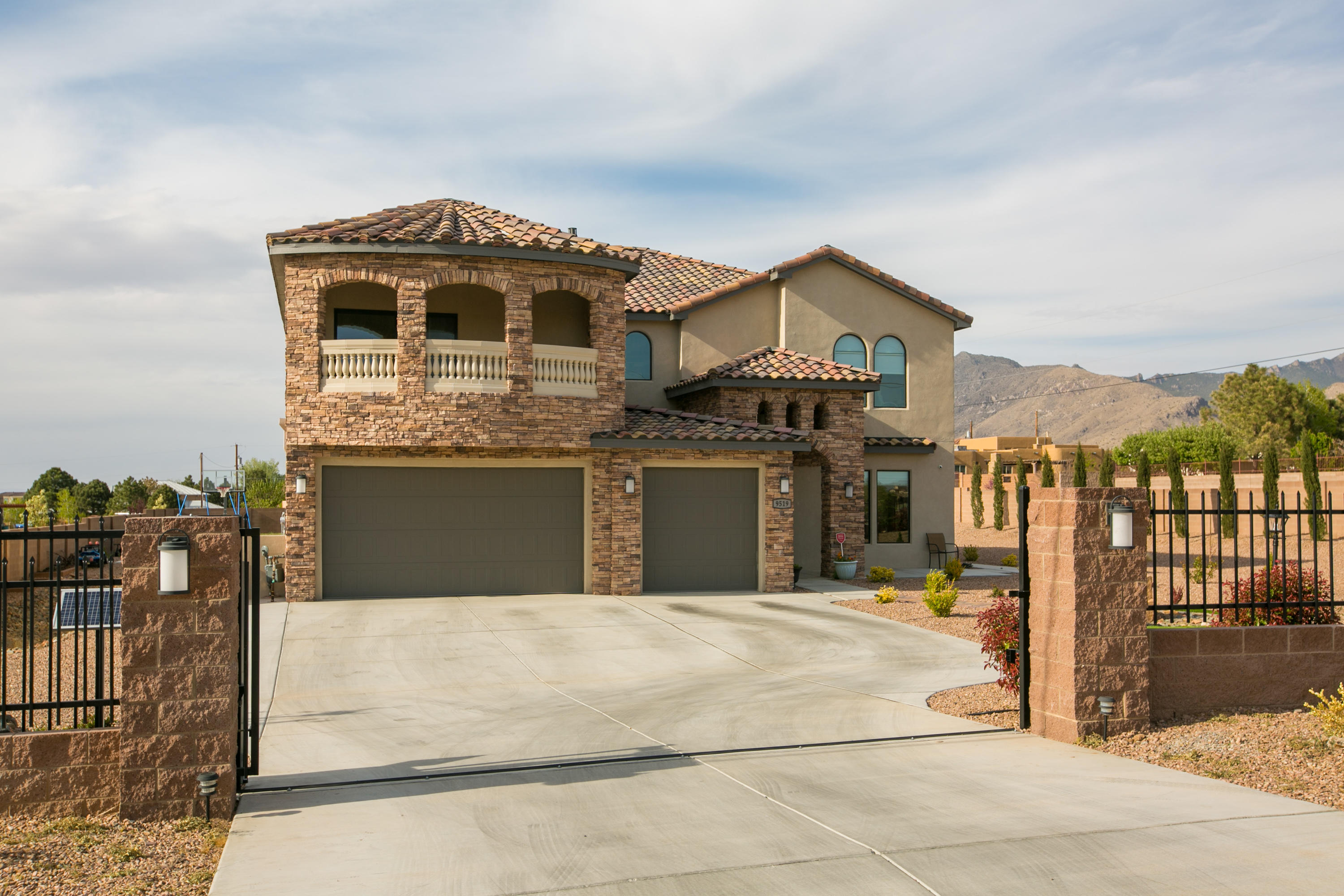 5 Bedrooms / 5 Bathrooms (3 full, 2 half) / 3631 Square Feet
Welcome home to this Custom John Mark home built in 2019 with all the bells and whistles. Nestled into 0.73 acres in this prime location, walk in to soaring ceilings & a magnificent floor-to-ceiling gas fireplace as the centerpiece to this open floorplan with bright, LED lighting. The gourmet kitchen features top-of-the-line Jenn-Air appliances, gorgeous granite countertops & a cleverly concealed oversized pantry. From the living room, slide open the 3 glass doors to enjoy the INCREDIBLE backyard. This property features: a heated pool with electric cover, separate spa/hot tub, outdoor kitchen, gas fire pit with circular seating, basketball court, soccer field, meticulously planned landscaping, an outdoor accessible 3/4 bath, and electric gate entry.
Contact the Sandi Pressley team for additional details!
Get your Morning Inspiration with the Sandi Pressley Team