The real estate scene in Albuquerque is sizzling, and rates are still low. When your offer is accepted on a home, you need to act fast. To that end, you should make sure that you're pre-approved for a loan, as well as compare more than one financing option. When you close the deal, you want to be content with the knowledge that you made the best decision.
Here are five things to consider:
1. If you won't be keeping the mortgage for over five years, opt for a fixed rate mortgage and stay away from variable interest rates. You will enjoy financial security with a fixed payment that doesn't change. Stay away from variable rates that can ruin your budget and lifestyle.
2. You can also compare mortgage products with lower interest rates if you don't intend to have one longer than five years. To avoid payment ratcheting up too quickly in the near future, look for programs with strong safety caps on how far the interest rates can go at each adjustment.
One option some people use instead of a more stable, fixed-rate mortgage is a quick but variable-rate home equity line of credit, so they don't have to provide a lot of documentation. If you are going to consolidate debt or make home improvements, it might be more convenient to use short-term variable-rate financing. But how much will you pay when rates rise again?
If you are planning to stay in the home for over five years, compare the equity line with its variable rate risk with a traditional fixed-rate mortgage. Traditional fixed-rate mortgages typically have no prepayment penalties and can save money in the long run.
3. In case you will be getting a lump sum within the next five years to prepay the mortgage balance owing, you should take into account how that extra payment will affect your overall payment amount on a variable-rate loan. The variable rate might be your best option if you can pay a large lump sum against the principle early in the loan.
4. If you are buying a house for less than ten percent down payment, compare the FHA loan program with the conventional loan program. The conventional loan program will allow you to pay less private mortgage insurance to the lender, however, the FHA loan is more forgiving for borrowers with challenged credit.
5. Explore loan programs that offer 100% loans to veterans, 100% loans to people living in rural areas, and programs that provide down payment assistance to borrowers with little or no down payment.
Make sure to join us twice a week on our blog for more real estate advice and great reasons to buy a home in Albuquerque and the surrounding area. Follow us on Facebook for the latest Albuquerque real estate updates. Looking for the perfect home for sale in Albuquerque? Our easy-to-use home search tool can help you start the process. Contact us today to help you buy or sell your next home in Albuquerque.
HOT HOME LISTING OF THE WEEK!
9519 OAKLAND Avenue NE, Albuquerque, NM 87122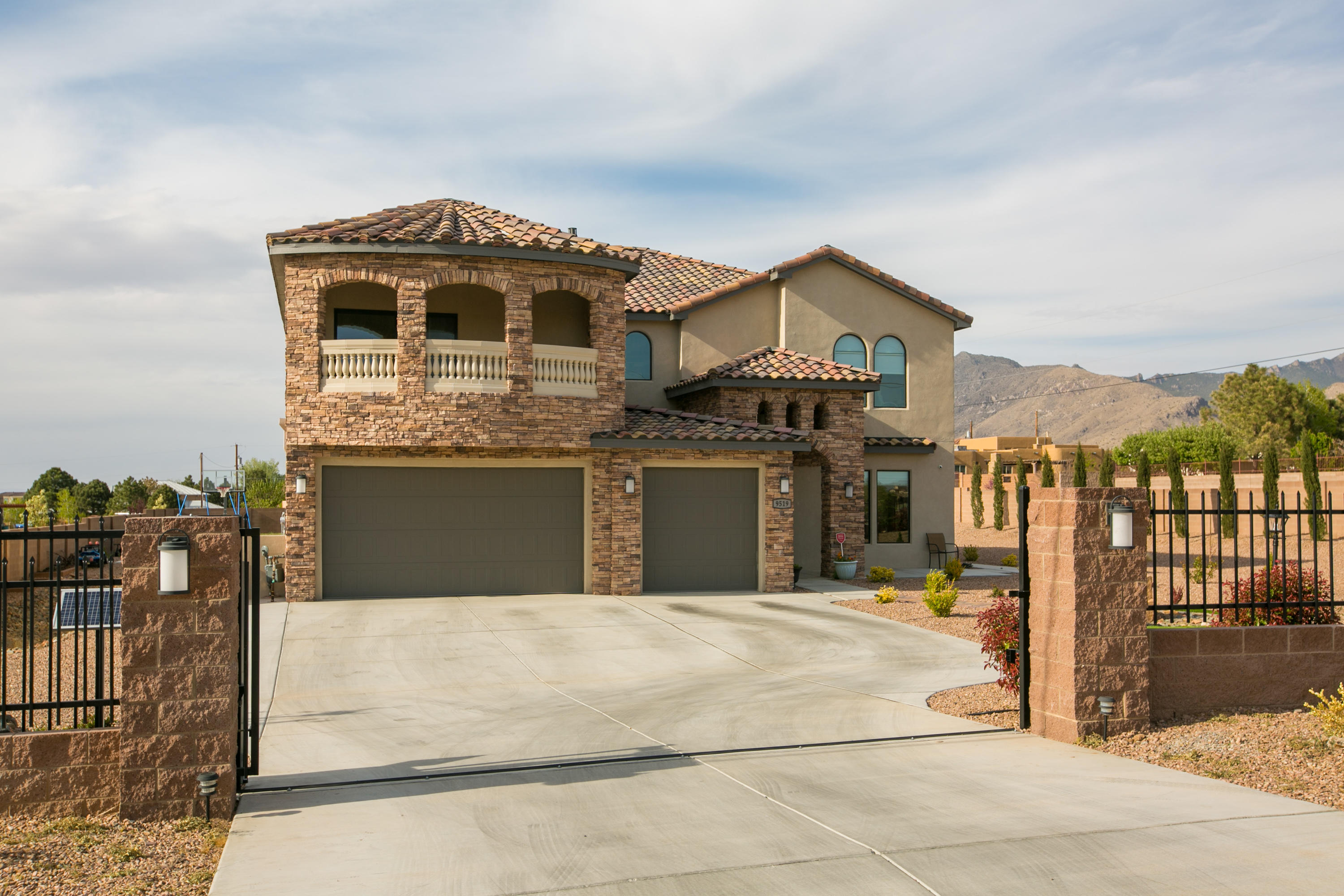 5 Bedrooms / 5 Bathrooms (3 full, 2 half) / 3631 Square Feet
Welcome home to this Custom John Mark home built in 2019 with all the bells and whistles. Nestled into 0.73 acres in this prime location, walk in to soaring ceilings & a magnificent floor-to-ceiling gas fireplace as the centerpiece to this open floorplan with bright, LED lighting. The gourmet kitchen features top-of-the-line Jenn-Air appliances, gorgeous granite countertops & a cleverly concealed oversized pantry. From the living room, slide open the 3 glass doors to enjoy the INCREDIBLE backyard. This property features: a heated pool with electric cover, separate spa/hot tub, outdoor kitchen, gas fire pit with circular seating, basketball court, soccer field, meticulously planned landscaping, an outdoor accessible 3/4 bath, and electric gate entry.
Contact the Sandi Pressley team for additional details!
Get your Morning Inspiration with the Sandi Pressley Team