After you buy a house in Albuquerque, you will need to take care of it as time goes on. One way to ensure that your home's systems and appliances are kept up is by taking out a home warranty. Yet home warranties are not the right choice for every home owner. Here are some pros and cons to help you decide if buying a home warranty is the right choice for you.
What is a home warranty?
A home warranty is separate from insurance, which helps cover damage to your home from things like fire or a windstorm.
In contrast, a home warranty protects your home's major appliances and systems as they age. It can be used to save you money if your water heater breaks unexpectedly or if your dishwasher suddenly stops working.
How a home warranty works
A home warranty is similar to insurance in that you pay an annual premium. Usually, homes of up to 5000 square feet are covered in the standard warranty. If your home is larger than that, you must pay for additional coverage.
If something that's covered by the warranty breaks down, you pay a deductible that will range from $50-$125 to have the item fixed or replaced.
The benefits of a home warranty
A home warranty can give you peace of mind. If something expensive breaks, it will be fixed by a professional or replaced. It can also be beneficial to new homeowners who are still learning how their new house's system worked.
With a home warranty, you will be protected from unexpected costs, making managing your finances easier. You will know how much the premium costs upfront, and how much the deductible will be for any covered repairs, making it easier to handle the unexpected.
The drawbacks of a home warranty
An extended warranty does not cover everything in your home. To be sure the right items are covered, you need to carefully review the details before signing the contract.
One of the major pain points of most warranties are that they will not cover items that have not been properly maintained. This is a subjective clause and often leads to disputes with the warranty companies. This is particularly true if the previous homeowner neglected the appliance and left the new homeowner hanging.
Another issue for some is that each year money is paid upfront under the assumption that repairs will need to be made , regardless of whether they are necessary . Sometimes, things work perfectly, but you'll have paid for the insurance premium, regardless .
Making the decision
A home warranty certainly can be a help for some of your maintenance issues, but it's not the perfect solution. In the end, you're the one who needs to decide if it's right for your home.
Albuquerque and the surrounding area. Follow us on Facebook for the latest Albuquerque real estate updates. Looking for the perfect home for sale in Albuquerque? Our easy-to-use home search tool can help you start the process. Contact us today to help you buy or sell your next home in Albuquerque.
HOT HOME LISTING OF THE WEEK!
803 WARM SANDS Court SE, Albuquerque, NM 87123  $625,000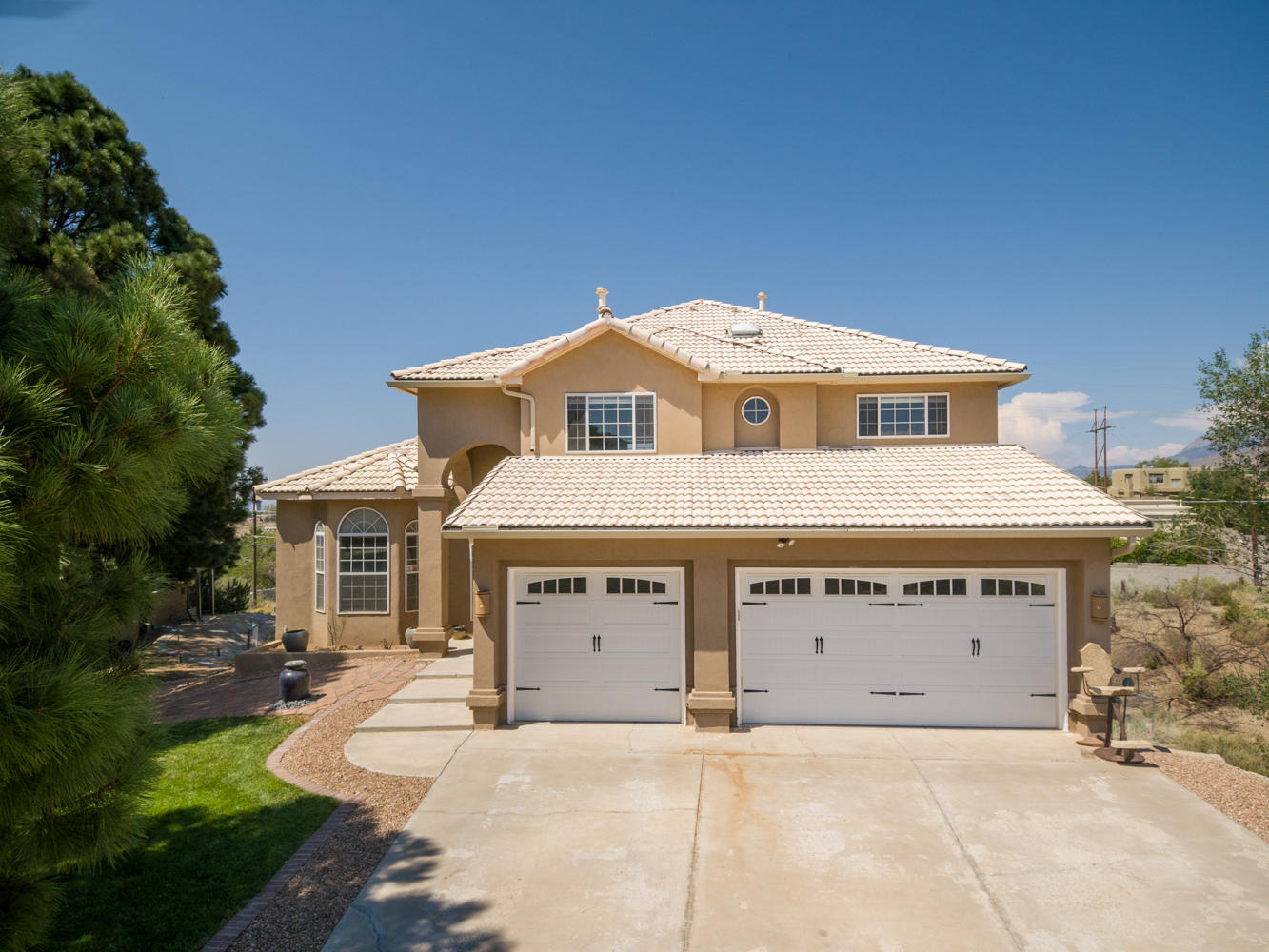 6 Bedrooms / 4 Bathrooms (4 full, 0 half) / 4553 Square Feet
Stunning Custom home (By Guererro)on a cul de sac in 4 Hills Village, upon entering you will notice the hardwood grand staircase. Home features 6 Bedrooms, 4 Baths, with Gourmet Kitchen, stainless appliances, granite counter tops, remodeled bathrooms, an amazing walk out basement (1200 sq ft) with a bedroom bathroom (pool table stays), storage, wet bar and so much more and entertaining areas. Spectacular views from master bedroom Balcony,(there are two other balconies as well), backyard w/rv access. There is new carpet, paint, surround sound, updated lighting, fans, all new hardware on the doors, oversized 3 car garage w new doors/openers. Schedule an appt now. Please note hot tub does not convey!
Contact the Sandi Pressley team for additional details! 
Get your Morning Inspiration with the Sandi Pressley Team