If you're selling a home in Albuquerque, you should know the costs involved. Many sellers are shocked when they get to closing because they did not research all the costs properly, or have an experienced real estate agent guide them through the process. The key to your success is selecting an experienced realtor you can both trust and rely on. From closing costs to appraisals, an experienced realtor will guide you through all the expenses that selling your home entails, without any upsetting surprises at the close.
Closing Costs
The closing process involves paying off what's left of your home title and transferring all documents and money to the buyer. A number of parties are involved from beginning to end, including a title company, the buyer's agent, a new lender, and possibly an attorney. They are all present to ensure that money is handled properly, and that all legal documents and financial wire transfers are handled properly. Closing costs depend on a variety of factors, including whether you choose an agent or sell directly by owner. As the seller, you can expect to pay anywhere from 1% – 3% (after agent commissions).
Guaranteed Costs
Paying the agents – Upon closing, expect to pay both your agent as well as the buyer's agent.
Transfer Tax – This ranges depending on location but you can count on paying tax when your title is transferred from yourself to the buyer.
Prorated Property Taxes – Even if you sell your home in the beginning of the year, you are still expected to pay the prorated amount that you owe on the property taxes up to the date of the close.
Closing Cost Credits – If you find yourself in a buyer's market, you might need to offer a little extra to the buyer to entice them to purchase your home. This could range from covering some of their closing costs to including a one-year home warranty.
Escrow Fees – Both the seller and the buyer are responsible for putting down an escrow that will be held until closing day.
Any Remaining Amount Owed – This could range from HOA fees, insurance, outstanding maintenance payment and utility bills. You are still responsible for any costs you have accrued while you lived in the home until the closing day.
Possible Costs
Attorney Fees – This is contingent on your location and the situation of the sell. Some states require an attorney be hired to oversee the selling process but it's often encouraged, regardless. For whatever the circumstance, if you have an attorney representing you, plan to pay them anywhere from $400 – $1,200.
HOA Fees – If you live in a home or a condo that has an HOA, you might be responsible to pay a prorated amount or a transfer fee to the buyer.
Appraisal – This is typically handled by the buyer but every once in a while, a circumstance arises where the seller covers this cost. Whether it be due to a closing cost credit or you are trying to sell in a rush so you have the home appraised yourself, expect to pay an appraiser $300 – $450.
Title Insurance – This is typically the buyer's responsibility but there are rare circumstances where the seller will be responsible. The average cost for this is insurance is $1,000 but it does depend on the final price of the home.
Miscellaneous Costs
Cleaning – This can obviously be done by you but if you're planning on have open houses it doesn't hurt to hire a professional to make sure the house is looking as good as new. This will also take a little but of stress off of you!
Home Improvements – Think of improvements as the steps you take to get your home ready to sell. This could be anywhere from painting the interior of your home to updating your kitchen.
Home Repairs – Think of repairs as the maintenance that is done to your home due to an inspection. Whether you hired an inspector before you put the house on the market (which would be another $200 – $1,000) or you wait for the buyer to bring their own inspector, repairs will likely be required in order for the sale to go through.
Moving Costs – This is often overlooked! Is the purchase of your new home contingent on selling your current one? Is there a contingency for the buyer? If you have to put your things in storage while you're waiting to move into your new home or you are moving out of town, always take into account how much it will cost to move into your new home.
While closing costs for a seller might seem overwhelming, there is no need to go into it unaware or blind. An experienced, local Albuquerque Realtor, like Sandi Pressley, will be able to tell you from the beginning how much it should cost you to close on your current home. She will prepare you from day one on expectations for the process, timeframes and possible cost you'll incur.
Make sure to join us twice a week on our blog for more real estate advice and great reasons to buy a home in Albuquerque and the surrounding area. Follow us on Facebook for the latest Albuquerque real estate updates. Looking for the perfect home for sale in Albuquerque? Our easy-to-use home search tool can help you start the process. Contact us today to help you buy or sell your next home in Albuquerque.
HOT HOME LISTING OF THE WEEK!
7508 CALLE MONTANA NE, Albuquerque, NM 87113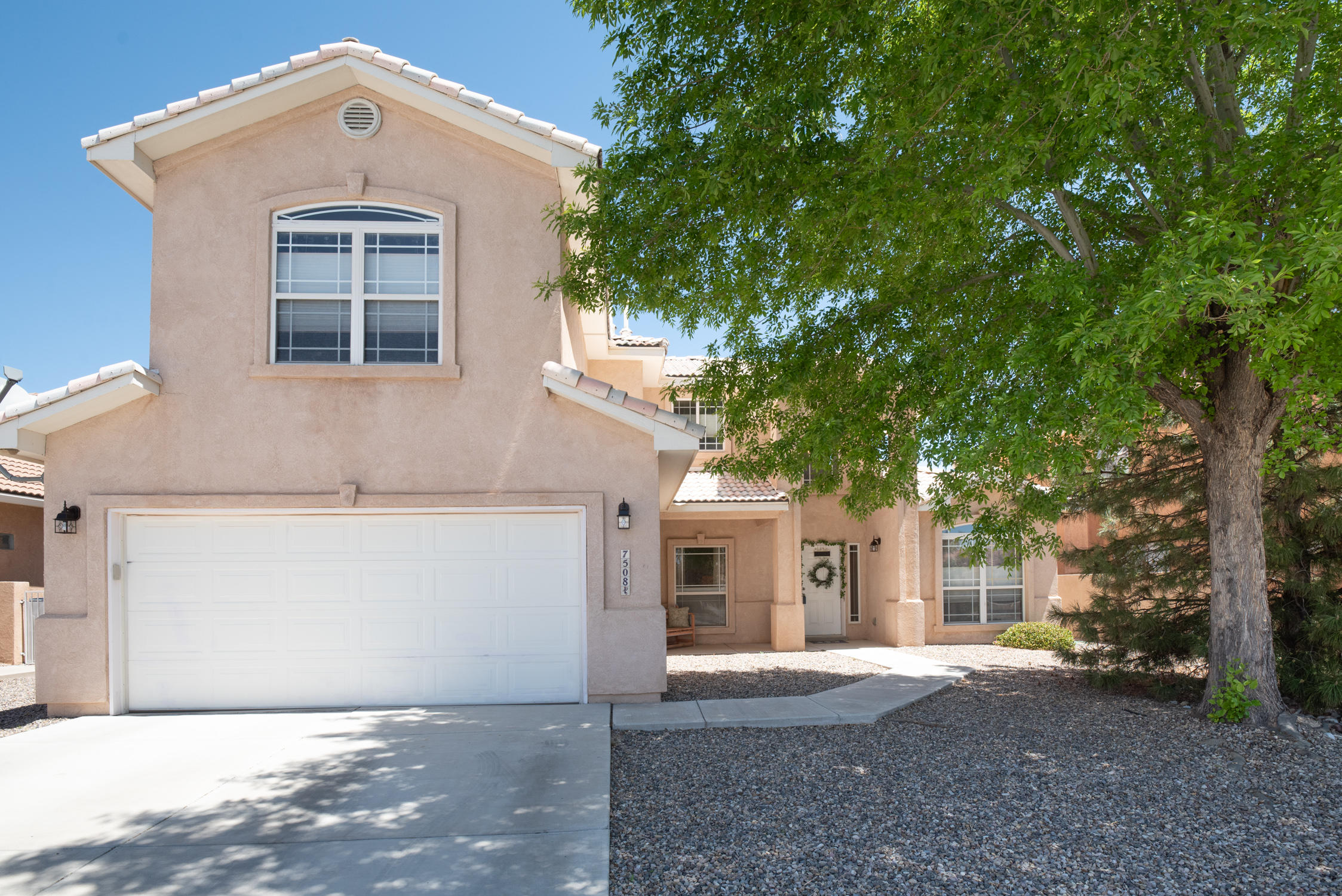 5 Bedrooms / 3 Bathrooms (2 full, 1 half) / 3011 Square Feet
Beautiful 5 bedroom Stillbrooke home in highly sought after planned community! Main level features grand open floorplan w/gorgeous custom staircase; spacious great room opens onto breakfast nook & kitchen w/granite countertops, island & breakfast bar. Cathedral ceilings & Clerestory windows makes this home bright & light. Flexible floorplan could be 2 living areas: office & 5 bedroom plus loft, OR formal dining, greatroom, 5 bedrooms & loft/media area. Master suite on main level has backyard access, spa like en suite & huge walk-in closet. Also, a secondary bedroom on main level. Upstairs features a huge loft/media room, 3 more very large bedrooms, & additional full bathroom. Lovely landscaped backyard w/water feature & fully walled for privacy. New carpet 2019, & updated SS appliances.
Contact the Sandi Pressley team for additional details!
Get your Morning Inspiration with the Sandi Pressley Team