Are you looking for ways to get more storage space in your garage? Does your garage need a bit of improving in general? Focusing on this often overlooked space can help you add convenience and value to your Albuquerque home.
Cabinets are a great way to add storage and visual appeal to your garage, and there are plenty of creative ways to build or install them. You may think it will cost a lot to do this, but that's not the case.
Here's a few garage cabinet ideas you can do to make the most of your garage storage and give your garage a face-lift.
Some Paint Can Go a Long Way
Once way to transform your garage on a budget is with a fresh coat of paint. You can use chalkboard paint, which is very affordable. You can tint it any color, which will allow you to use multiple shades for a custom look.
The Hidden Fold-Down Table
A hidden fold-down table is a great way to maximize space in your garage. You can use it as a gift-wrapping station, workbench, craft table or gardening bench. You can either build one yourself with some pegboard panels and a shelving unit or buy one at a wholesale store. This is a great way to store supplies and incomplete projects, while also having a convenient workspace available whenever you need one.
Wall to Wall Cabinets
If your garage is small or crowded, you may want to go with cabinet that have sliding doors as opposed to ones that swing out. You can use basic closet sliders that will conceal the items in your storage shelves. This will come in handy for storing tools, as well as keeps your garage neat and tidy, while also giving it a modern look.
Go Wholesale
If your budget is tight, you might want to take a look at a local wholesale store in Albuquerque. They may have cabinets that are affordable. You can even purchase some of them piece by piece and create your own custom cabinets. This is a great way to improve the look of your garage without spending too much or putting in too much effort.
Trim Work
Your cabinets don't need to be drab. You can add visual appeal by adding some trim to your cabinets. Start by measuring the cabinet door to determine how much molding you'll need. You can also add a personal touch to your cabinets using a monogram sticker against contrasting background paint.
When your garage is your home's main storage space, you need to incorporate different storage combinations to achieve different kinds of storage needs. Drawers and cabinets are great but don't limit yourself to them. With these DIY garage cabinet ideas, you can make the most of your garage storage. When it comes to quick organizing tips, try hanging storage for garden tools and bikes. Don't forget to add a rack for your work shoes as well.
Make sure to join us twice a week on our blog for more real estate advice and great reasons to buy a home in Albuquerque and the surrounding area. Follow us on Facebook for the latest Albuquerque real estate updates. Looking for the perfect home for sale in Albuquerque? Our easy-to-use home search tool can help you start the process. Contact us today to help you buy or sell your next home in Albuquerque.
HOT HOME LISTING OF THE WEEK!
803 WARM SANDS Court SE, Albuquerque, NM 87123  $660,000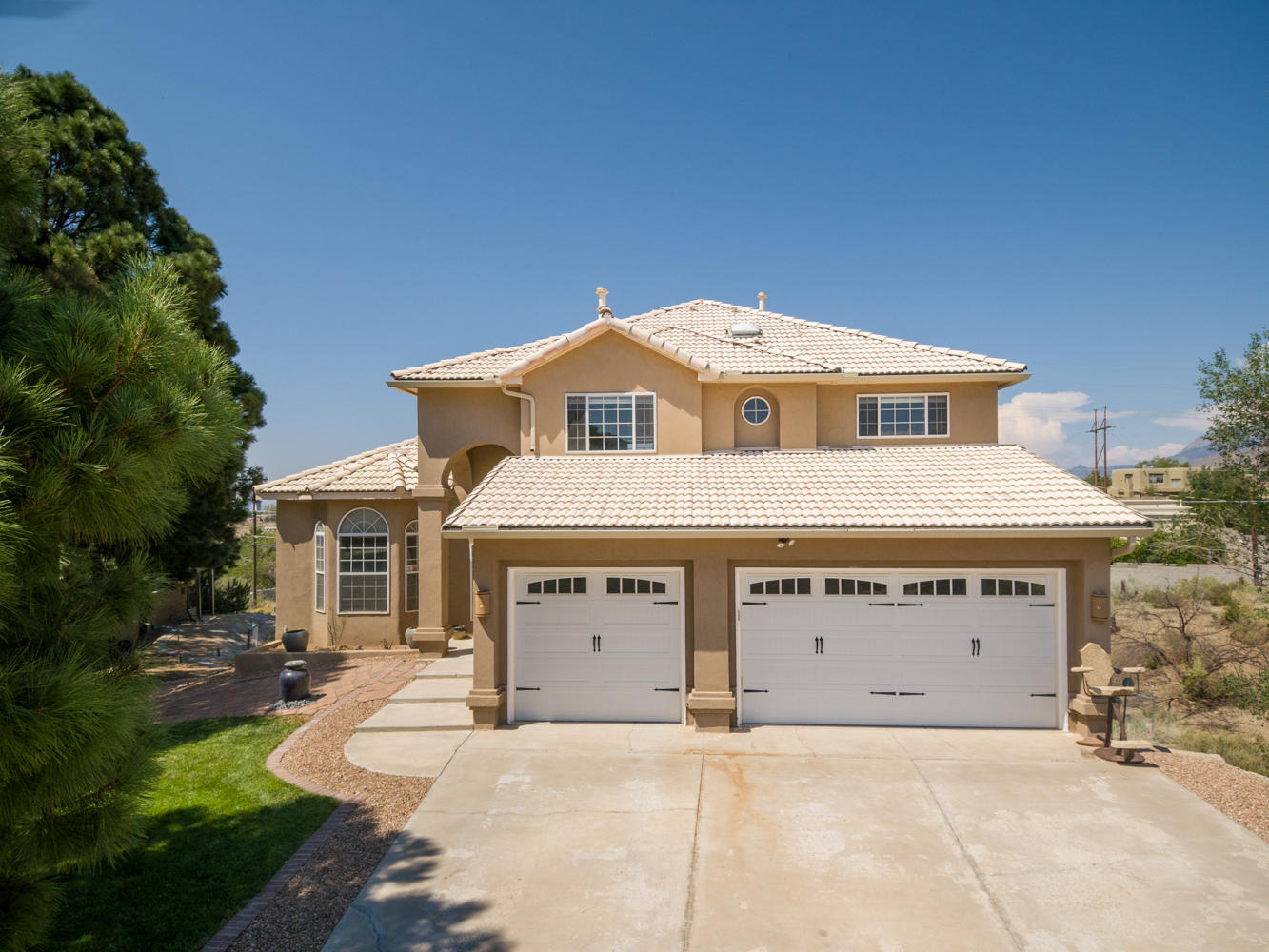 6 Bedrooms / 4 Bathrooms (4 full, 0 half) / 4553 Square Feet
Stunning Custom home (By Guererro)on a cul de sac in 4 Hills Village, upon entering you will notice the hardwood grand staircase. Home features 6 Bedrooms, 4 Baths, with Gourmet Kitchen, stainless appliances, granite counter tops, remodeled bathrooms, an amazing walk out basement (1200 sq ft) with a bedroom bathroom (pool table stays), storage, wet bar and so much more and entertaining areas. Spectacular views from master bedroom Balcony,(there are two other balconies as well), backyard w/rv access. There is new carpet, paint, surround sound, updated lighting, fans, all new hardware on the doors, oversized 3 car garage w new doors/openers. Schedule an appt now. Please note hot tub does not convey!
Contact the Sandi Pressley team for additional details! 
Get your Morning Inspiration with the Sandi Pressley Team