Are you looking for a modern but affordable look for your kitchen? Until recently, you had only one option for your kitchen cabinet color: one shade. But nowadays, designers are beginning to get creative about how homeowners can display their kitchenware. You no longer have to stick with one color for your cabinets. 
Instead, you have a variety of options when it comes to cabinet layout and design. For instance, you could swap upper cabinets for open shelving. You could put one set of hardware on top cabinets while another unique set goes on underneath. Or, paint the cabinets two different colors. 
Two-toned cabinets are a huge trend, partly because they look fantastic. It's a great way to add value to your Albuquerque home if you plan to sell it soon. Here are some reasons why you should paint a few cabinets in your kitchen to give it a whole new look: 
What's a Two-Toned Kitchen? 
The two-toned kitchen is a simple concept: you paint some cabinets one color and others another. Designers can segment the space in many ways. For instance, the island will sometimes be painted in a brighter or more saturated color, then the rest of the cabinetry will be painted in a neutral tone. You can also paint the upper cabinets one shade, and lower cabinets in another. 
In some cases, the two-toned style is more subtly conveyed. For example, you can finish upper cabinets with glossy paint and go matte on lower cabinets.
Why Should I Paint My Cabinets This Way? 
A two tone kitchen looks striking, but there are other reasons to choose two different cabinet colors for your space. Here are some other reasons why it's a good idea: 
Two Tones Create Contrast
If you want your kitchen to stand out, choose cabinets, countertops, walls and flooring that are all different shades. Otherwise, your home's culinary hub will just look drab or a bit bland. 
With a different color for the island and light for the rest, you will create just enough contrast to make the kitchen pop. Also, since contrast is one of the hottest trends in kitchen design right now, your two-tone cabinets can offer a fresh, modern look as well. This will appeal to home buyers in Albuquerque. 
Two Tones Draw the Eye to a Design Highlight
Cabinets in two colors can draw attention to a design feature you want to showcase. For instance, you could have chosen a different countertop material for your island. The natural stone might not stand out enough on its own, but placing it on a lighter or darker cabinet than the rest of the kitchen will emphasize its beauty. Everyone will notice the stunning rock sitting atop the painted wooden base. 
Paint upper cabinets to draw the eye upwards to highlight the room's height or, if you have a very spacious kitchen, paint the cabinets at the back to highlight its depth. Additionally, painted upper cabinets can house a unique light fixture, pot rack or skylight. 
Two Tones Exude a Modern but Classic Style
You don't need to change much about your kitchen except the paint, and you'll get a room that's up to date in no time. That's because the two-tone concept works in any room, whether it's modern and sleek or rustic and rustic. 
Before tackling a full remodeling project, try two-toned cabinets. It can be a weekend project, and it doesn't break the bank. Afterwards, you'll have a kitchen that feels completely different. 
Make sure to join us twice a week on our blog for more real estate advice and great reasons to buy a home in Albuquerque and the surrounding area. Follow us on Facebook for the latest Albuquerque real estate updates. Looking for the perfect home for sale in Albuquerque? Our easy-to-use home search tool can help you start the process. Contact us today to help you buy or sell your next home in Albuquerque.
HOT HOME LISTING OF THE WEEK!
14319 MARQUETTE Drive NE, Albuquerque, NM 87123  $399,000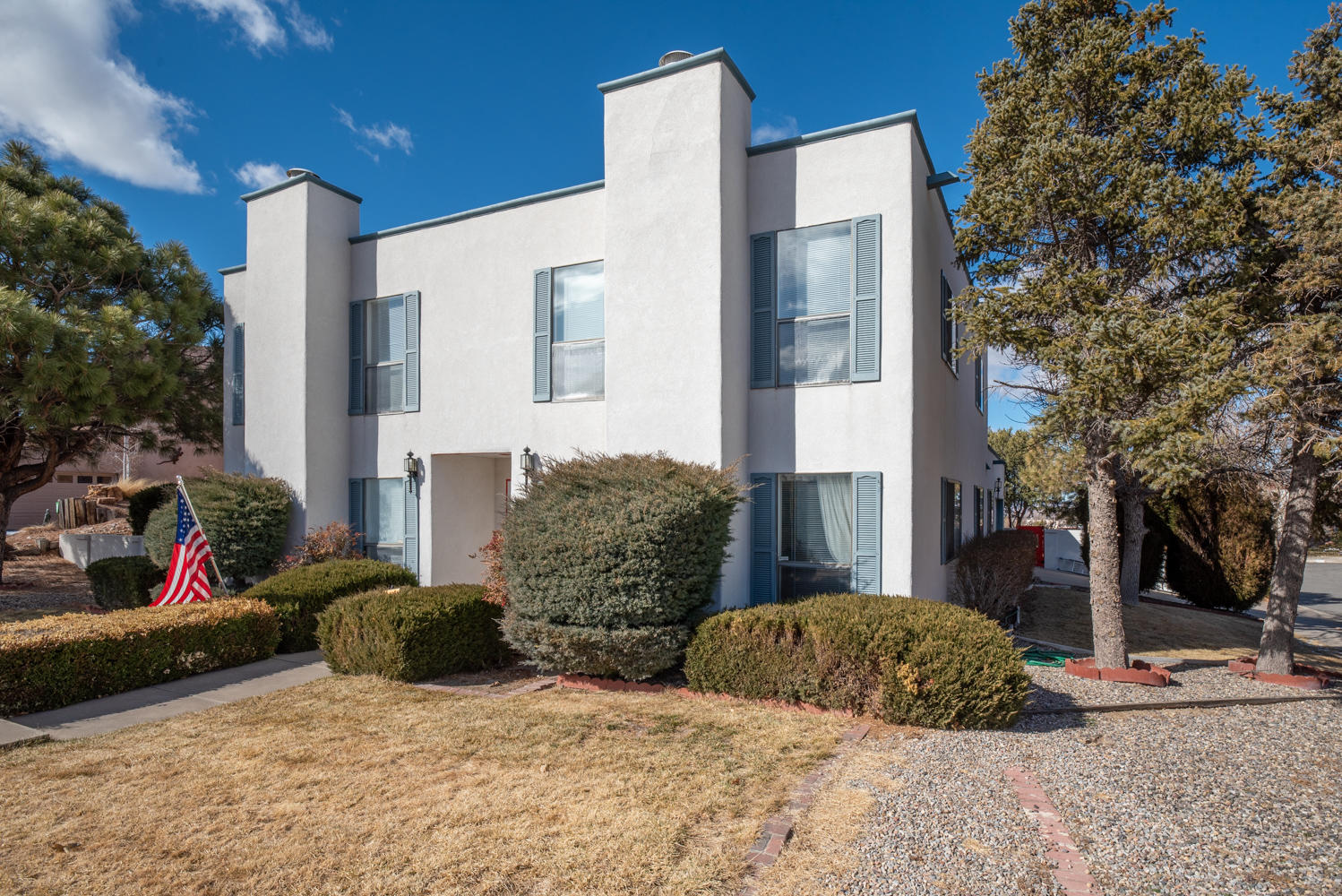 4 Bedrooms / 3 Bathrooms (3 full, 0 half) / 3000 Square Feet
Impeccably Maintained Home Ready for its new Owners! Nestled in the Foothills on a great corner lot, this home will not disappoint. Main level features two living areas, with both formal & informal dining options; a galley kitchen with dining nook; great guest bedroom next to a full bath; & closed in porch/sunroom ideal for home gym or game room. Upper level features a very roomy master suite & en suite, plus two additional bedrooms & full bath. Great curb appeal on a large corner lot & easy access to Hwy, close to hiking/biking trails, & conveniences.
Contact the Sandi Pressley team for additional details! 
Get your Morning Inspiration with the Sandi Pressley Team