Owning a home is a dream for many people who live in Albuquerque. And yet sometimes this dream can turn into a nightmare. First time home buyers can end up buying a home they can't afford (becoming house poor), unforeseen surprises that weren't discovered during the home inspection, and finding out that your pre-approval for financing is about as flimsy as the paper it's written on.
Let's examine the 3 big things to keep in mind for first-time homeowners.
Pre-Approval is Not Approval
Homebuyers are overrun with advertisements that tell them they can get pre-approved for a certain amount and shop with the confidence of a cash buyer. However, this is a little exaggerated. Pre-approval is an important first step, but it is crucial to note that a pre-approval differs from an approval.
A Pre-Approval lets you know that you've been approved for a certain loan, with some general terms, but doesn't require you to submit necessary documents and paperwork.
The lender is required to approve your application once the underwriting has been completed and the loan offer is ready to be executed.
The easiest way to distinguish between the two is to consider the information the bank asked you to provide. House buyers are understandably angry when they pick a home based on what they thought was an approval, only to find out that some information came up during the underwriting process that invalidated their approval.
Digital Verification vs. Manual Verification
In order to become approved for a mortgage, you'll need to demonstrate your income and make other financial disclosures. Most mortgage lenders offer digital verification as an option. This means that the lender has the capability to digitally view your required documentation on your behalf. Some of this information will need to be uploaded manually, but the digitization of these records will speed up the entire underwriting process.
Manual verification means that a loan officer presents you with a long checklist of documents they'll need to verify your identity, income, and existing debts. Manual verification can take three times as long because you have to gather the documents, submit them to the lender, and then the lender will have to verify them manually.
If you are given the option, enroll in digital verification.
How much home can you really afford?
If you're currently renting, the idea of paying a less-expensive mortgage payment is appealing. After all, landlords include various additional costs in your monthly rental payments. If you just paid the mortgage, then it seems that you'd have lower housing costs.
This is not entirely true. Just because you can afford a mortgage payment does not mean you can afford the costs of homeownership. Be sure to inquire into the real costs, including:
PMI: Private Mortgage Insurance
Homeowner's Insurance Premiums, Deductibles and Coverage Limitations
Maintenance Costs: During your rental period, your landlord paid for all your residence's maintenance. If you own a home and a major appliance fails, or if there is structural wear and tear, it's your financial responsibility.
Property taxes are often included in the monthly mortgage cost, but it's important to know the fees and assessments you will be obligated to pay for your property.
In conclusion, first-time home buyers are likely to run into pitfalls. A pre-approval is a worthwhile first step, but it's only the first step in the approval process. Don't choose manual verification when digital verification is available – especially if timing is an issue. And just because you can qualify for a loan doesn't mean you can actually afford to buy a house.
If you're looking to buy your first home in Albuquerque, contact us today to get a better perspective of what's involved in making your first home a dream come true.
Make sure to join us twice a week on our blog for more real estate advice and great reasons to buy a home in Albuquerque and the surrounding area. Follow us on Facebook for the latest Albuquerque real estate updates. Looking for the perfect home for sale in Albuquerque? Our easy-to-use home search tool can help you start the process. Contact us today to help you buy or sell your next home in Albuquerque.
HOT HOME LISTING OF THE WEEK!
803 WARM SANDS Court SE, Albuquerque, NM 87123 $625,000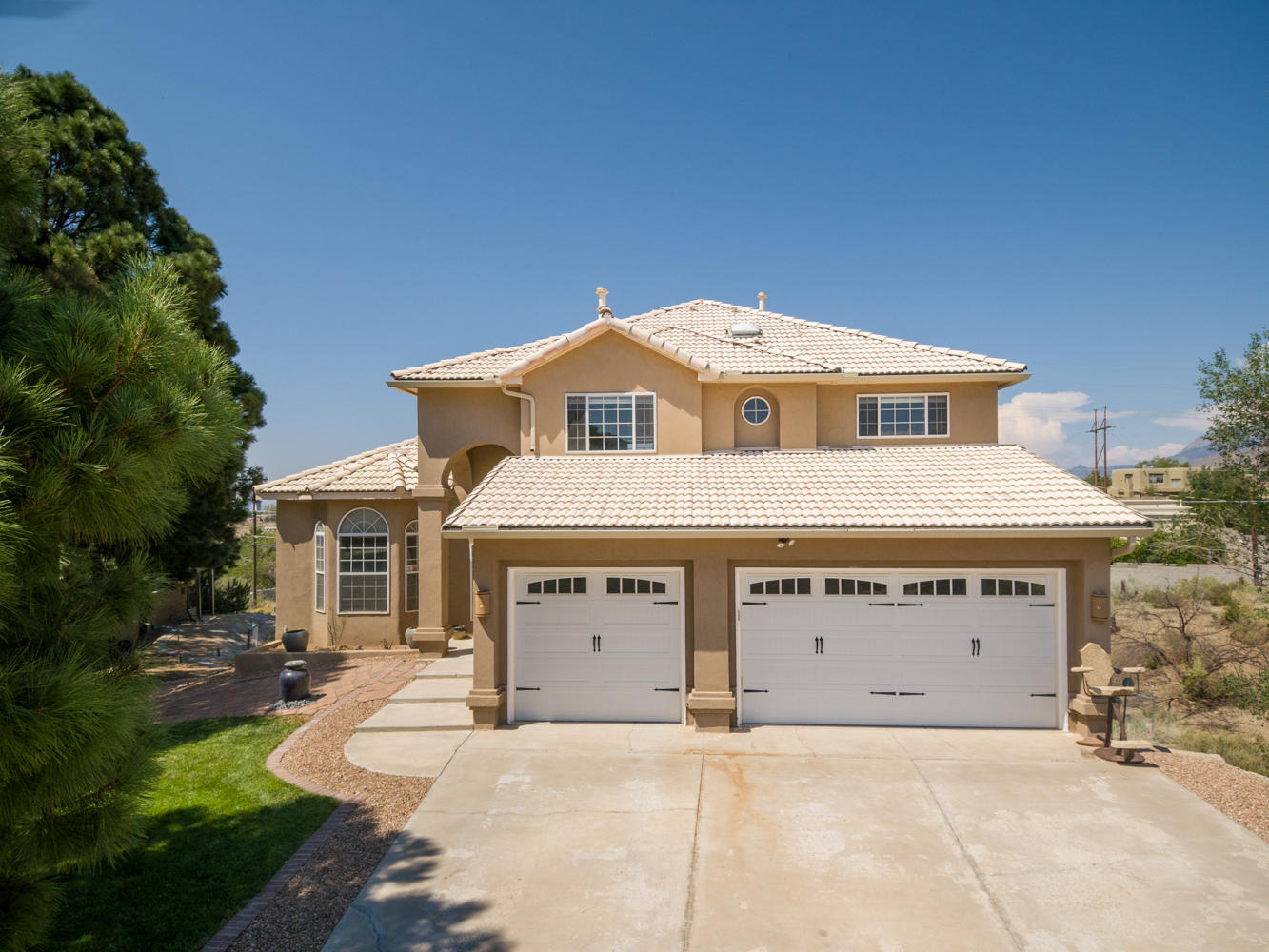 6 Bedrooms / 4 Bathrooms (4 full, 0 half) / 4553 Square Feet
Stunning Custom home (By Guererro)on a cul de sac in 4 Hills Village, upon entering you will notice the hardwood grand staircase. Home features 6 Bedrooms, 4 Baths, with Gourmet Kitchen, stainless appliances, granite counter tops, remodeled bathrooms, an amazing walk out basement (1200 sq ft) with a bedroom bathroom (pool table stays), storage, wet bar and so much more and entertaining areas. Spectacular views from master bedroom Balcony,(there are two other balconies as well), backyard w/rv access. There is new carpet, paint, surround sound, updated lighting, fans, all new hardware on the doors, oversized 3 car garage w new doors/openers. Schedule an appt now. Please note hot tub does not convey!
Contact the Sandi Pressley team for additional details!
Get your Morning Inspiration with the Sandi Pressley Team